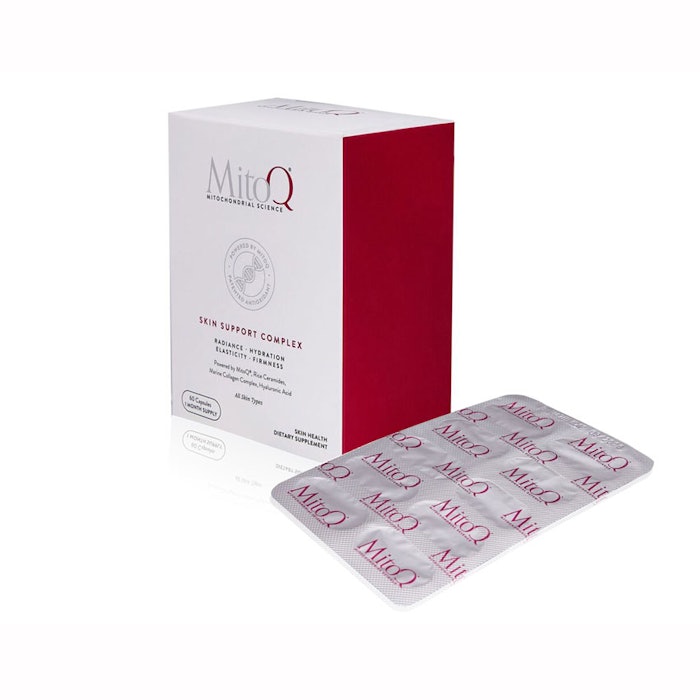 New Zealand-based MitoQ is a company specializing in mitochondria-targeted antioxidant skin care and supplements. 
According to MitoQ, mitochondrial health has "the potential to have a very significant impact in the anti-aging and health and well-being markets." As people age, the mitochondria in their cells start to decline in function and their organs start to age, including the skin. MitoQ's skin range was created to repair skin and maintain a younger looking appearance by counteracting pigmentation and wrinkles. 

Products include:
MitoQ Eye Renew ($98), meant to lift, brighten and detoxify;
MitoQ Cellular Radiance Protecting Serum – AM ($150), meant protect, brighten and energize; 
MitoQ Active Protection Daily Defense Cream – AM ($135), meant to smooth skin while providing anti-pollution protection;
MitoQ Crystal Brightening & Skin Correcting Serum – PM ($155), meant to lighten, refine and detoxify; 
MitoQ Skin Boosting Active Might Cream – PM ($145), meant to revitalize, brighten and restructure; and
MitoQ Skin Support Complex ($99 for a one-month supply of 60 capsules), meant to provide antioxidant protection, hydration and nourishment to the skin.