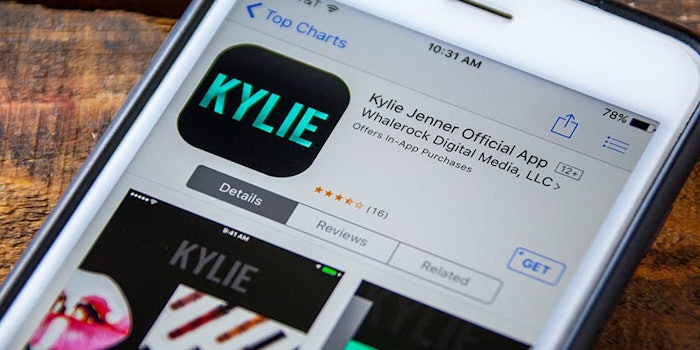 Kylie Cosmetics, manufactured by Seed Beauty, is on track to make Kylie Jenner the world's youngest billionaire. Seed Beauty has also mastered the fast beauty world with its own dynamic ColourPop brand. Now, the manufacturer is taking aim at beauty's new growth leader, skin care.
In September 2017, Seed Beauty trademarked Fourth Ray, which Seed Beauty will own along with ColourPop, and which the company declared would produce:
Skin care products, namely, lotions, powders and creams for use on the skin; bath soaks, namely, non-medicated body soaks; body scrubs; facial serums; facial scrubs; essential oils for personal use; face masks, namely, facial beauty masks, facial sheet masks and facial skin masks; non-medicated cosmetic preparations for cleansing and care of the skin; soaps, namely, bath soaps, non-medicated cosmetic soap, bath soaps in liquid, solid or gel form; lip balms
The name apparently refers to the fourth ray of what is known in theosophical/New Age circles as the 7 Rays of God. The fourth ray is generally associated by various sources with beauty and harmony.
The move into skin care is a logical one. While growth in the makeup sector has slowed (though certainly not disappeared), skin care is enjoying a boom, according to Q2 NPD data.
The latest report shows that prestige skin care grew at a faster pace than makeup, with a 12% increase over Q2 2017 and sales of $1.3 billion. Growth drivers included sets and kits, facial moisturizers, age specialists, and sunscreens.
Note: This item has been updated to clarify the ownership stake of Seed Beauty in ColourPop and Fourth Ray only. No ownership stake exists with Kylie Cosmetics.