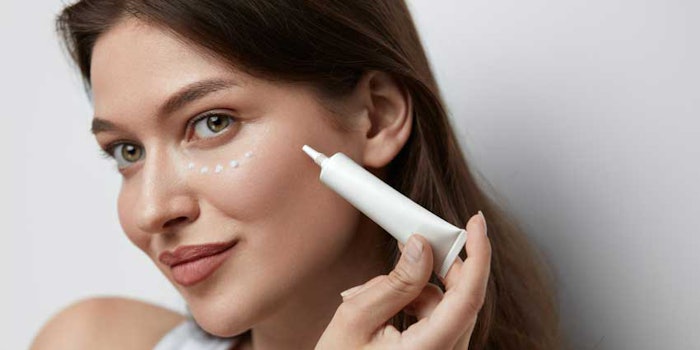 Dermocosmetics, skin care products meant to prevent not just protect, are rising in popularity among consumers. 
According to a report published by Euromonitor International and in-cosmetics Global titled "Skin Health: The Evolving Landscape of Dermocosmetics," consumer focus has shifted from the basic concept of skin beauty towards a wider idea of skin health over external appearance. This is attributed to the growth in popularity of the healthy living trend, which consumers are increasingly seeking to replicate in their skin care routines.
In addition to skin care, hair care product selection is closely tied to health-related issues. 
The report found: 
Twenty-five percent of consumers listed "sun protection functionality" as a reason for purchasing their facial moisturizer in 2017, compared to 23% in 2015;

Almost 15% of millennials purchase skin care to prevent signs of aging;

 

Cited by almost 60% of consumers, popular skin care benefits include moisturizing/hydrating properties; products claiming to be suitable for sensitive skin; added vitamins; and claims for improving texture and skin tone properties;

More than 20% of consumers purchase hair care products to address their concerns, indicating the key benefits they seek to improve their hair health;

Thirty-five percent of consumers are primarily motivated to buy hair care products to improve the look or feel of their hair; and

Other top sought-after benefits include damage repair, hydrating/moisturizing, scalp health, anti-dandruff and hair loss prevention.
Consumer awareness of long-term damage caused by sun, pollution and antibacterial products is on the rise resulting in an increasing demand for products that can guard against such damage. 
Keena Roberts, senior consumer health analyst, Euromonitor International explained, "External agents that cause skin damage like pollution are likely to increase in prevalence and intensity over the coming years. Correspondingly, dermocosmetic products that purport to prevent this damage will likewise continue to grow in popularity as consumer preferences continue to shift towards healthy living and long-term skincare."
Roziani Zulkifli, exhibition manager for in-cosmetics Global, added, "Today's consumers are particularly well informed when it comes to health and wellbeing. They know that living a balanced lifestyle is not just about adhering to a set of behaviors, and are demanding products that fit into their view of what healthy really means.
"At in-cosmetics Global, we are seeing a clear response to this trend from the skincare industry, with companies creating products focused on specific – rather than vague – skin health concerns and expect that this will continue at this year's exhibition and beyond."