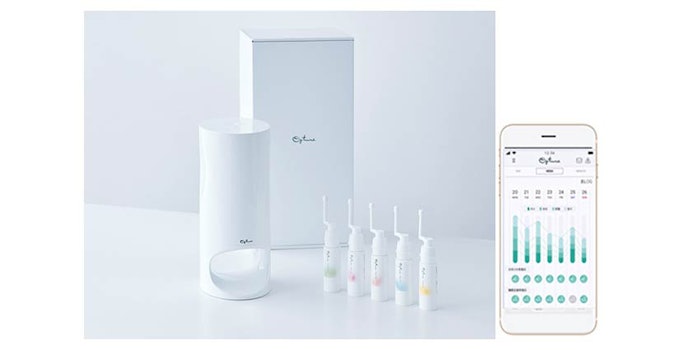 Shiseido Company, Limited has announced a full-scale launch of Optune, its IoT skincare service brand.
The personalized skin care system draws from 80,000 patterns to offer users solutions geared towards their specific needs.
A dedicated iPhone application (app) allows users to learn their skin conditions—such as amount of moisture, texture, oil and pores—by taking a picture of their skin with their camera; the skin condition data is stored together with skin care records.
Related: Shiseido Recognized for IT Strategy
Along with skin conditions, the app collects data on external environmental factors such as temperature, humidity and pollen each day, together with data input by users such as their mood or menstrual cycle. Optune analyzes and determines the skin care required that day, sending the data to the dedicated machine.
Five skin care cartridges, or "Optune Shots," are selected based on skin conditions input by users when they apply for the services. Cartridges are delivered to the users' home along with the dedicated machine.
Shiseido's first subscription service, Optune has a monthly charge of 10,000 yen (pre tax); users can sign up for the service on Shiseido's dedicated website.