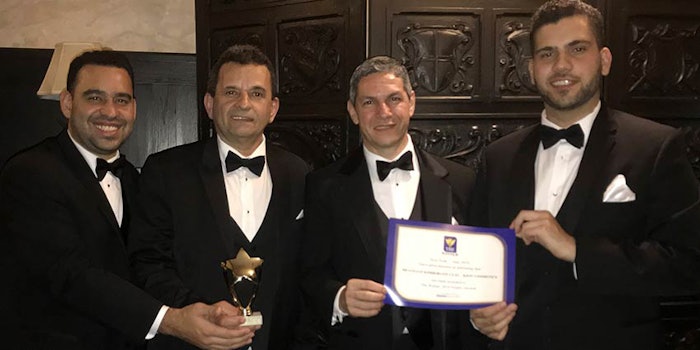 Brazil's Kion Cosmetics took home International Business magazine's 2019 Trophy Award for technological innovation and excellence in natural and vegan cosmetics.
Kion specializes in cosmetics created with Brazilian kimberlite clay. The vegan, natural products are not tested on animals; the clay is extracted in Corguinho, Mato Grosso do Sul, Brazil.
Currently available in commercial centers including London, Dubai, New York City and Beverly Hills, California, the brand aims to focus on Asian markets in 2019—including China and Thailand—along with expansion in the U.S. In Brazil, it plans on opening 60 kiosks and shops in major shopping centers.
"In addition to recognizing the excellence of Kion Cosmetics, this award is one of great importance, because it helps to expand the name of the brand, opening doors for new business in the international market," said president Urandir Fernandes de Oliveira.
The awards were presented at the Caste Hotel and Spa in Tarrytown, New York.