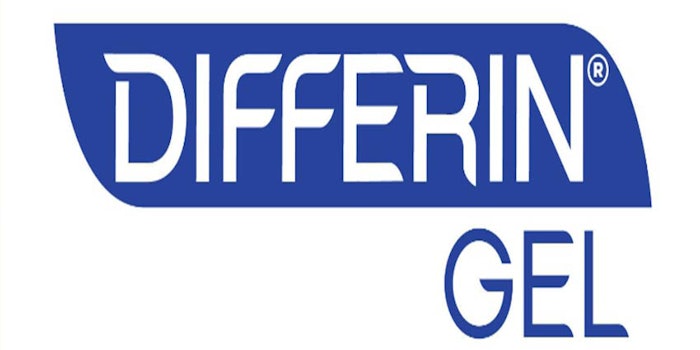 Consider this remarkable fact: A new OTC active ingredient for acne hasn't been approved by the U.S. Food and Drug Administration (FDA) since the 1980s. That long dry spell has now been broken with the OTC approval of Galderma Laboratories' Differin Gel 0.1% (adapalene gel 0.1%), the first in a class of drugs known as retinoids to be made available OTC for the treatment of acne.
Differin is a prescription-strength, once-a-day topical containing a retinoid—a class of ingredient also used for anti-aging effects in personal care—that treats current and future breakouts. Adapalene is "a safe and effective retinoid," according to Galderma, that has been prescribed to more than 40 million people around the world for more than 20 years.
"We believe bringing Differin Gel over-the-counter will be a game-changer for consumers and for the acne category."
Differin Gel 0.1% is fragrance-, oil- and alcohol-free and can be applied directly to the full-face or other affected areas for people 12 years and older with acne.
Offering potential relief to as many as 60 million people in the United States, the treatment is partly targeted to the 45% of adults who are not satisfied with their current anti-acne products, according to figures provided by Galderma.
"This landmark approval was years in the making at Galderma and demonstrates our ongoing commitment to individuals with dermatologic concerns such as acne," said Philip Brown, MD, JD, senior vice president, medical and regulatory affairs, Galderma Laboratories, L.P. "Galderma will continue to partner with healthcare professionals and invest in Rx, OTC and Aesthetic & Corrective medical innovations to enhance skin health."
"We believe bringing Differin Gel over-the-counter will be a game-changer for consumers and for the acne category," said Miles Harrison, president and general manager of Galderma Laboratories, L.P. "We're excited to deliver this new level of efficacy without a prescription to consumers, and to bring the first new active ingredient to the category in over 30 years."