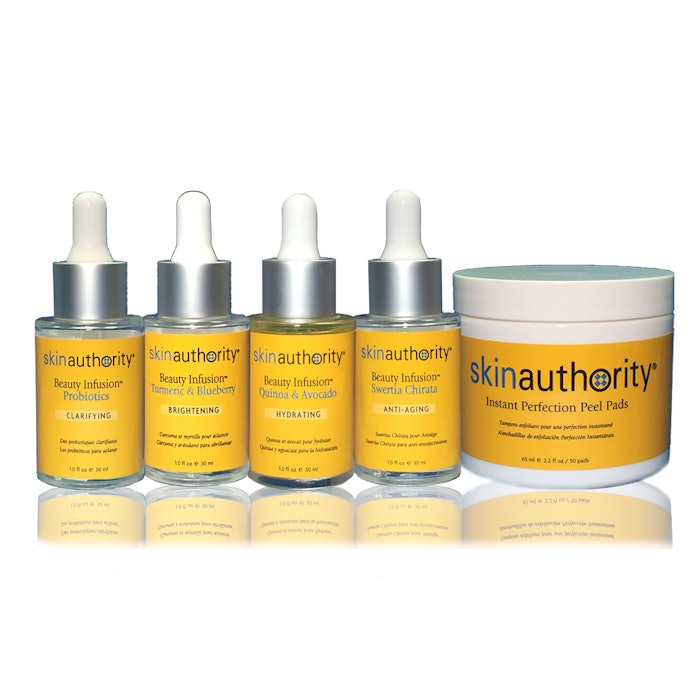 Skin Authority's Beauty Infusion Collection consists of natural personal care products with key natural actives from superfoods. The formulas are inspired by the ancient Ayurvedic techniques of using food-based ingredients.
The superfoods collection, developed for the face, consists of:
Turmeric & Blueberry for Brightening, which brightens and illuminates the complexions, while diminishing sun spots, brown spots and excessive freckles

 Quinoa & Avocado for Hydrating, which reduces fine lines and firms skin texture, leaving skin hydrated and smooth

Swertia Chirata for Anti-Aging, which decreases wrinkles and roughness

Probiotics for Clarifying, which combats inflammation and harmful bacteria on the skin surface

Instant Perfection Peel Pads, which improves and enhances makeup application and daily skin care routine
Each of the ingredients within the products benefit skin against aging, inflammation and wounds. Reducing rosacea, calming breakouts and minimizing eczema are among some of the properties these ingredients have. Additionally, they help brighten and even out skin tone, while also protection and hydrating the skin.