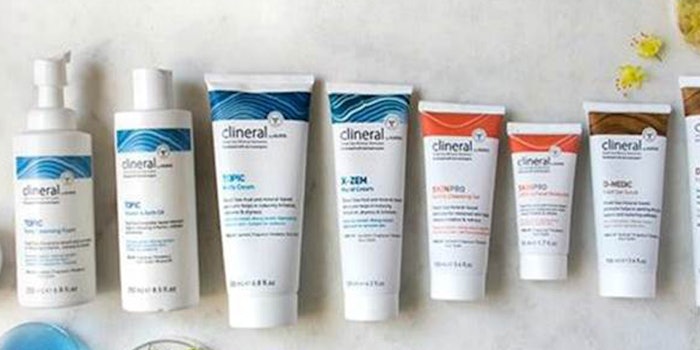 What it is: AHAVA's Clineral line
Claims: This new line is for sensitive skin, combining soothing and anti-inflammatory properties to naturally reduce redness, dryness and irritation. The new line includes: Clineral Topic Body Cream, Clineral Topic Body Cleansing Foam, Clineral X-Zem Hand Cream, Clineral Skinpro Gentle Cleansing Gel and Clineral Skinpro Claming Facial Moisturizer Cream.
Ingredients: Mineral rich Dead Sea plants, Dead Sea mud, Dead Sea minerals, clinically and allergy tested, approved for sensitive skin and free of synthetic fragrance, parabens and SLS/SLES.