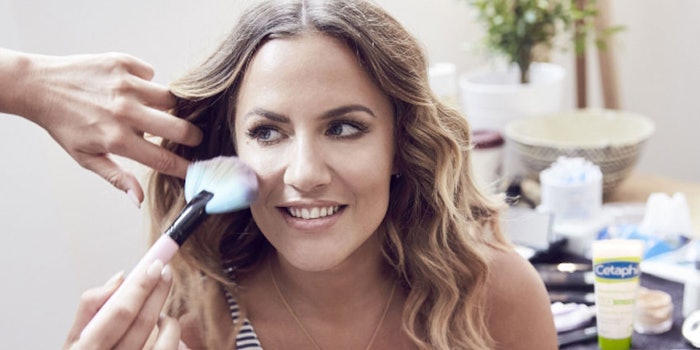 Caroline Flack, television presenter, and Cetaphil, skin care provider approved by dermatologists and celebrities, team up to provide healthy skin secrets and advice on a healthier lifestyle to the public.
"As someone who has had incredibly sensitive skin all my life, I appreciate the importance of a skincare regime that is simple to use, gentle and that really works," said Flack, "Since using Cetaphil cleansers and moisturizers I've noticed a real difference in the appearance of my skin; it looks and feels healthier."
Caroline's healthy skin secrets include a healthy skin care routine, hot yoga, sleep, healthy eating and a healthy attitude. One out of five people are estimated to have dry or sensitive skin and one out of three have oily or combination skin. These healthy tips are made to both assist the skin and the body find a comfortable medium.
Skin can change throughout the seasons, making it difficult to keep it healthy throughout the year. The Cetaphil range, whether for dry or oily skin, can help maintain hydrated skin that is clinically proven to moisturize and protect the skin barrier.
"We are very excited to be working with Caroline, who is a real inspiration to many people across the UK. Her approach to healthy living is an excellent example of how simple lifestyle and skincare changes can help you look and feel great. We are delighted that Caroline is among the millions of women worldwide who have achieved healthier skin with the Cetaphil range" said Alessandra Godio, senior brand manager, Galderma (UK) Ltd.