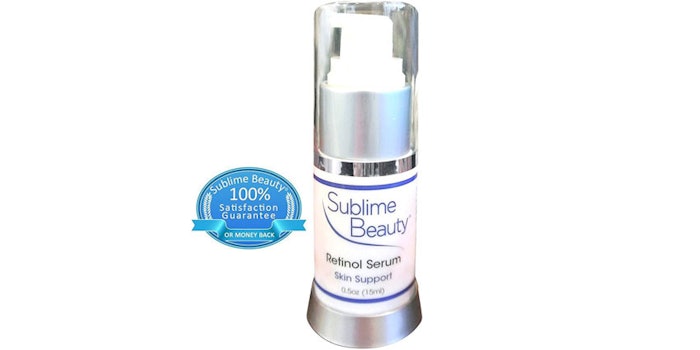 As the majority of the world's baby boomer population grows older, the demand for skin care products that promote anti-aging benefits steadily increases.
Products that contain retinol, a vitamin A derivative, can expect to see an increase in sales due to its reputation for being an effective ingredient when it comes to helping consumers reduce the look of wrinkles, age spots and dull skin.
Sublime Beauty is hoping to harness retinol's potential with the debut of their Retinol Serum. Its serum contains moisturizing elements, antioxidants, 1% retinol and 5 % vitamin C.
The addition of vitamin C to the serum helps with the production of collagen, fights free radicals, helps strengthen and firm the skin and reverses damaged areas.
The serum retails for $42.99 on Amazon and sublimebeauty.com