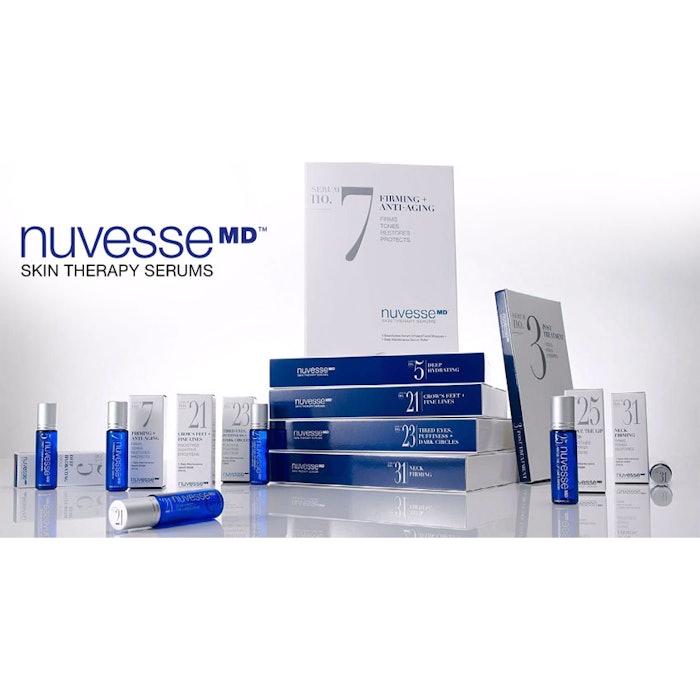 What it is: NuvesseMD by Medica Forte
Claims: The NuvesseMD is a serum system that focuses on ridding the body and face of unnecessary wrinkles. Without needles, the speedy serums deliver massive doses of skin-enhancing ingredients that go directly to where the skin needs the most help.
The facial collection includes Serum No. 5 that deeply hydrates and soothes the appearance of fine lines and wrinkles and Serum No. 7 that firms and enhances the formation of elastin and collagen to restore and protect skin.
The Eye and Lip Collection include Serum No. 21 that hydrates fine lines to promote skin rejuvenation and reduce wrinkles around the eyes, Serum No. 23 that smoothes and tightens the skin around the eyes to reduce puffiness and Serum No. 25 that tightens and hydtares the upper lip area to provide a more youthful appearance.
The Body Collection includes Serum No. 31 that firms and tones the neck to restore wrinkled and sagging neck skin.