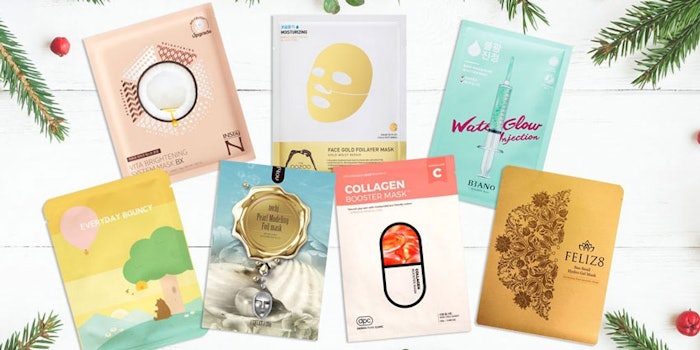 In an industry filled with numerous subscription box services, Korean sheet mask company, FaceTory, has launched its box.
It's monthly boxes will include an assortment of sheet masks with little exposure to western markets, helping consumers find and try out new and upcoming mask trends. FaceTory also provides its subscribers with tips and how-to videos in ways that show off the brand's personality.
Sang Lee, CEO of FaceTory, was quoted saying, "When beauty enthusiasts visit South Korea, sheet masks are one of the most popular products they bring back to the US. This is because sheet masks are one of the most effective products to improve skin conditions and a must have for the K-beauty skincare routine. There are more than 10,000 varieties of sheet masks available in the Korean market at this time, but less than 10% are readily available in the US. We are on a mission to introduce these high quality and hidden sheet mask gems at an affordable price by carefully curating and directly sourcing them from the manufacturer." 
There are two box options that consumers can choose from: 
Seven Lux: $14.95/month. This box provides seven sheet mask selections including hydrogels and multi-step masks with higher quality ingredients. 
Four-ever Fresh: $4.95/month.  This box provides four fabric type masks such as cotton and cellulose with the most essential functions and features.