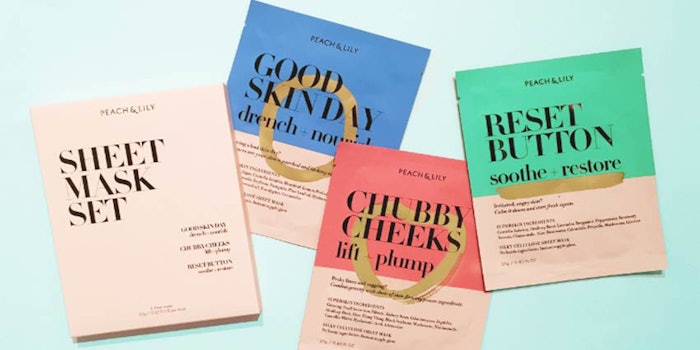 Fueled by the K-beauty craze, sheet masks have been one of the hottest beauty categories of the last few years. According to Transparency Market Research, the sheet mask market will grow at a CAGR of 8.7% through 2024, expanding from $160.4 million in 2015 to $336.7 million at the close of the forecast period.
Cost-efficient bio-cellulose fabric masks will grow at a CAGR of 8.8% during the forecast period, while Asia Pacific will continue to dominate global demand. In 2015, the region accounted for nearly 38% of all sheet mask sales.
Sephora Collection, Starskin and Estee Lauder at the top brands in the sheet mask space and comprise 36.5% of the total market.
Growth in the sector will be driven by:
K-beauty trends in the United States and elsewhere
Population growth in emerging markets, particularly Indonesia, Argentina, China, Brazil, and India 
Male consumers
The report warns, however, that growth could be hindered by the cost of masks.