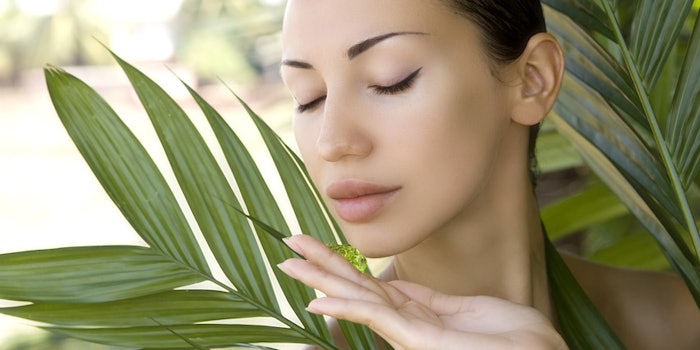 Beauty Accelerate Virtual 2020 will explore the industry's "new normal" Nov. 2-5, 2020, and provide attendees with the knowledge and tools to thrive and innovate in a changed world. Registration is now open.
Sponsored by Global Cosmetic Industry and Cosmetics & Toiletries, this collaborative forum for beauty marketers, founders, executives, R&D managers and cosmetic scientists will deliver virtual presentations on business and brand strategies, emerging technologies, and market data, as well as live Q&As and intimate roundtable discussions to share further insights.
Attendees can review the full schedule and register for all 4 days of Beauty Accelerate Virtual for $49 until October 6, 2020 at 11:59 pm CST.
In a high-stress year, the intersection of consumer well-being and beauty is more powerful than ever. A range of talks will address top opportunities in the sphere.
"Feel-Good Beauty," a panel discussion featuring Stephanie Morimoto (Asutra), Michael Bumgarner (Cannuka), Eva Goicochea (Maude), Beatrice Dixon (The Honey Pot Co.) and Priscilla Tsai (cocokind), will discuss the ways in which brands are expanding the benefit proposition of beauty—from sleep to stress to hormonal and sexual wellness.
This panel of brand leaders will discuss the power of well-being-powered brands in unprecedented times and will conclude with a live Q&A.
In "Harnessing the Endocann­abinoid System for 'Wellness Cosmetics': CBD 2.​0," Lex Pelger of CV Sciences will discuss the role of the endocann­abinoid system in the skin, what's known of CBD's effects and other endo- and phyto-cannabinoids that may be used in the future.
Product developers will be inspired with novel chemistries and pathways to craft wellness cosmetic experiences. Marketers will gain exposure to alternate realities for new iterations of this booming sector. 
Russ Walters' (Somn) "Sleep and Beauty" will review the overlap between sleep and beauty, including emotional well-being, lifestyle choices, circadian rhythms and more.
In "Re-Imagine: Care + Wellness in a Post-COVID World," Jennifer King and Susan Sperring of Symrise will address the ways in which COVID-19 has challenged the way we live, interact and behave–inside and outside our homes.
As consumer needs for beauty and self-care have amplified, they argue, "Re-Imagine" explores post-COVID-19 beauty care trends, three "codes of wellness," and ingredient solutions and creative concepts addressing increasingly prevalent and likely enduring behaviors.