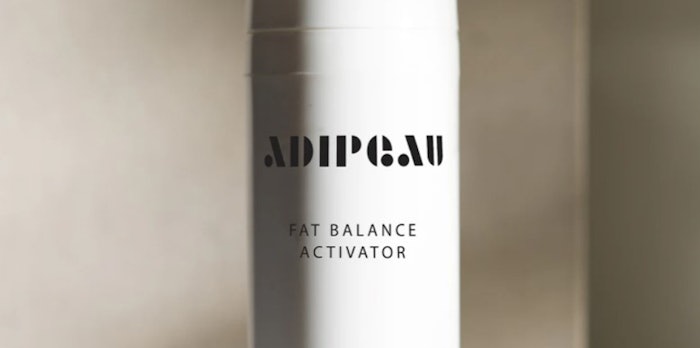 Adipeau is a new skin care brand that is said to be based on the concept of "fat fitness," which speaks to the idea that the "quality of fat, not just its quantity, determines skin health and appearance."
Previously: Praan Naturals' Tomato Seed CO2 Bears Nutritive Skin Benefits
Adipeau's Fat Balance Activator is reportedly formulated to slide down the hair follicles on your face to deliver balanced nutrition to skin's fat cells. 
Key ingredients such as Thai black ginger and safflower seed oil can promote regeneration and tone bloated cells, according to Adipeau.
Thai black ginger: A fat modulator that helps new fat cell formation and reduces the size of existing cells
Safflower seed oil: A linoleic acid that helps restore fat cell numbers that may become depleted
Adipeau was co-founded by Ivan Galanin and Kristyn Smith. Jake Tower is the medical adviser for the brand.