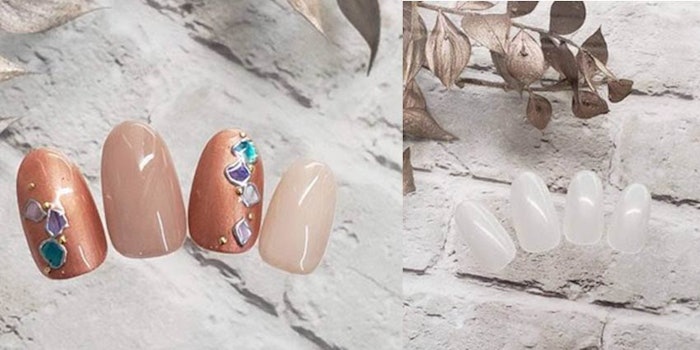 Green Science Alliance, a Japanese firm engaged in the research and development of sustainable innovations, has produced artificial nails comprising a biodegradable resin made from 100% natural biomass.
Previously: EWG-certified Nail Lacquers
Developed by Ryohei Mori, Ph.D., developed the nail technology using a nano (micro) cellulose composite biodegradable resin, of which the main component is PLA. The resin can be molded using existing machinery, thereby making the technology easier to adopt on a mass scale.
Using a conventional injection molding machine, the artificial nails can be produced at a thickness as thin as 0.2-0.5 mm.
The resulting nails offer the oxygen and moisture permeability that acrylonitrile butadiene styrene (ABS) generally lack. In addition, the biodegradable nail material avoids the plastic pollution associated with ABS.
According to the company, users can discard the product with their own nail by cutting them together. When disposed, the nails reportedly generate no carbon emission, even when customers discard them or incinerate them as garbage.
The company has been developing natural biomass-based biodegradable resin with non-edible sources such as nano cellulose, PLA (polylactic acid), starch and cellulose, as well as food/beverage biomass waste from rice powder and shochu (a distilled alcoholic drink), and biomass waste from wood, paper, bamboo and more.
These materials are registered under UNIDO (United Nations Industrial Development Organization) and WIPO (World Intellectual Property Organization) Green and sells bearing the Nano Sakura Trademark.