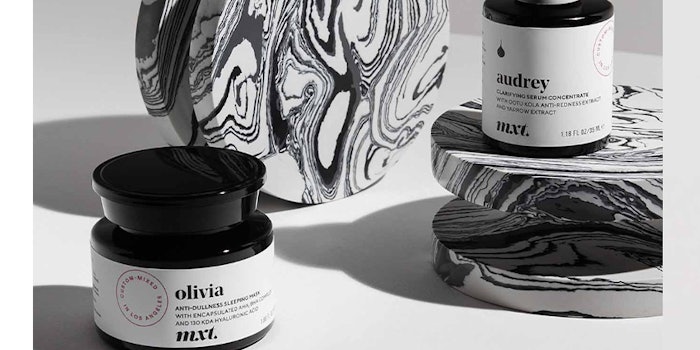 Mxt (Mixed) has launched its custom skin care brand, giving consumers the option to mix their own products or have experts mix for them. 
Related: Caire Beauty Launches Skin Care for Women 40 and Up
Both options take consumers through a questionnaire including questions on skin sensitivity and skin goals. An expert will then curate a skin care set designed for the consumer's goals. 
With the mix your own option, consumers can create custom products by selecting skin concerns, product type and ingredients or can choose from an already curated product and customize it.
The brand uses custom ingredients, no synthetic fragrances and is both vegan and cruelty-free.