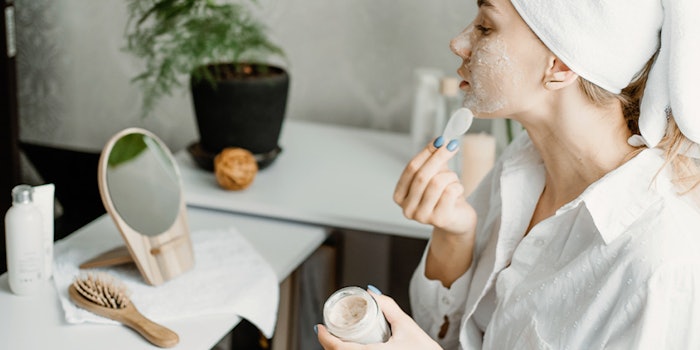 Data reported by Revieve, a digital health and beauty company that provides brands with an AI/AR platform for customer self-diagnostics for consumers, shows that skin care purchases decreased 19% in December 2020 as a result of consumers getting a head start to holiday shopping. 
Previously: Top 4 Beauty Search Trends of 2020: Spate
Revieve also reported that user engagement and product recommendations were down 20% and 15%, respectively. 
Concerns like acne and hyperpigmentation were mentioned almost as frequently as the previous month. Revieve attributes this trend to increased skin care issues around inflammation, which can be triggered by stress, mask wearing and frequent cleansing.
Top December skin concerns on the Revieve platform were:
Wrinkle and fine lines
Eyebags
Visible pores
Dark spots
Dull/tired skin
Redness
Acne
Sagging skin
Hyperpigmentation
Dark circles