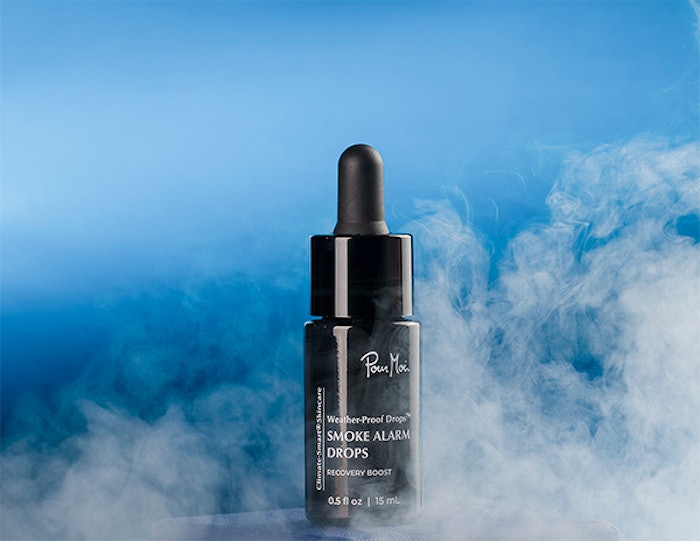 Pour Moi has launched its Smoke Alarm Drops, a serum that is scientifically formulated to protect and hydrate skin when stressed by smoke. 
The drops create a weightless, anti-inflammatory shield within the surface layers of an individual's skin to significantly protect from oxidative stress caused by smoke.
Ultra-fine smoke particles from intense wildfires can cause oxidative stress once soaked up by the skin. Oxidative stress leads to inflammation, which accelerates skin aging, including loss of collagen and elastin fibers, resulting in fine wrinkles, sagging and rough skin texture.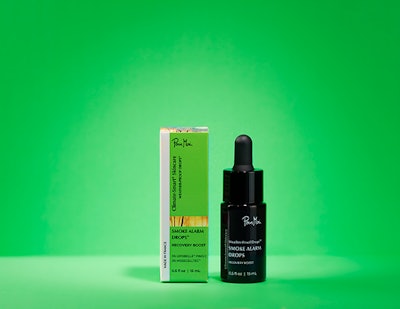 An independent study confirms the drops have a 99% efficacy on the stratum corneum, 100% efficacy on the dermis and 100% efficacy on the epidermis, allowing the claim of an effective 100% overall skin protection from smoke.  
Pour Moi Skincare donates one product to a firefighter for every product sold.
Smoke Alarm Drops are part of Pour Moi's new 2022 Weather-Proof Drops, a collection of three different concentrated serum boosters to diminish and prevent signs of aging specifically caused by distinct environmental stressors linked to climate change.  
Ulli Haslacher, Pour Moi founder and CEO, said, "Living in California, my skin has suffered from smoke inflammation. In 2017, I was shocked to learn that SoCal smoke particles travel as far as the East Coast and even Europe. That's when I realized it wasn't just a local problem. Everybody's skin is on the line. The very next day my lab and I started on a five-year scientific path to creating a solution. Today, I am proud to say that because of Smoke Alarm Drops, everybody's skin is significantly safer."
Ingredients: Water (Aqua), Propanediol, Glycerin, Pentylene Glycol, C15-19 Alkane, Isomalt, Sodium Hyaluronate, Alcohol, Succinoglycan, Cannabis Sativa Seed Oil, Glyceryl Caprylate, Lecithin, Tuber Aestivum Extract, Cannabis Sativa Leaf Extract, Pinus Cembra Wood Extract, Chlorhexidine Digluconate, Phenoxyethanol, Tocopherol, Citric Acid, Phytol