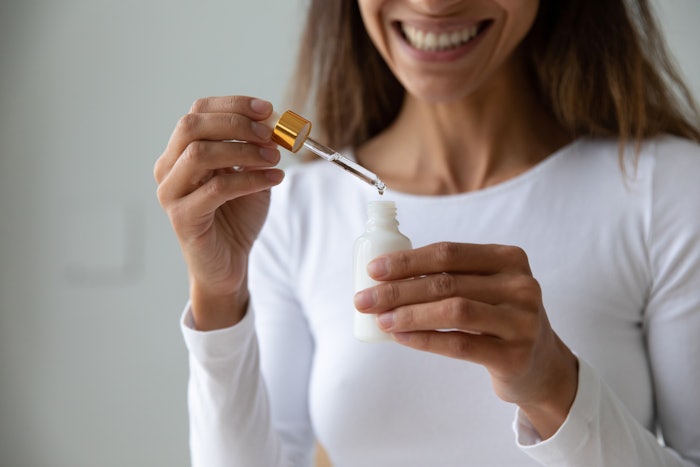 According to Spate, searches for collagen serums are on the rise, citing that there are 14.6K searches every month in the United States for collagen serum.
The search metrics have increased 17.1% since last year, along with related terms such as: best, retinol, vegan, vitamin C, skin, hair, eye, lip and review. 
Consumers are also looking for skin care products with ceramides, another trending skin care ingredient (+11.3% YoY).
Searches for hair, eye and lip reveal that consumers are looking for collagen products to help with more than just the face, creating an opportunity for brands to create collagen products in different formats and applications.
Collagen may also be leveraged in makeup products to further push skin health in the makeup category.
Vegan collagen should also be considered in formulations as the search is up 53.8% YOY within the beauty category.
There are 20 market leaders, which include brands like Pixi Beauty and Ole Henriksen.