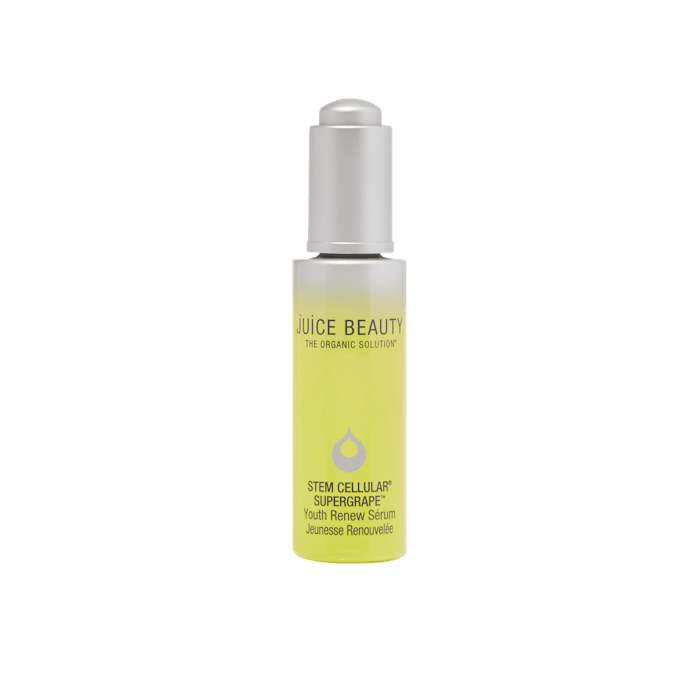 Juice Beauty will launch its Stem Cellular Supergrape Youth Renew Serum in September 2022. It is said to be the first product to use rare Sagrantino grapes. The serum was developed to renew and rejuvenate skin with peak concentrations of antioxidants, especially those present in high levels in the hero ingredient.
The ingredient is sourced from Juice Beauty's own organic farm. According to the company, Sagrantino grapes are only grown on a few farms in North America that use them exclusively for wine. The Sagrantino vine was brought to the Juice Beauty Farm in Sonoma by its original owner, who reportedly sourced the best starter vines from the Umbria region of Central Italy. Juice Beauty has the only farm in North America growing the grapes specifically for the skin.
Stem Cellular Supergrape Youth Renew Serum will be available in September 2022 at Ulta Beauty, Juicebeauty.com and Sephora Canada.
Juice Beauty founder, Karen Behnke, said, "We knew we had a special vineyard with unique grapes and stunning beauty—one that could be organic certified, and had not been sprayed with glyphosate. We were thrilled to discover this Sagrantino 'supergrape,' and we will stand alone in the industry with a proprietary ingredient that we own and can deliver to our customers directly. It's the very definition of Farm to Beauty."
Key ingredients: Sagrantino grape, prickly pear extract, hyaluronic acid, jojoba esters, vitamin B5, vitamin C, vitamin E, arginine