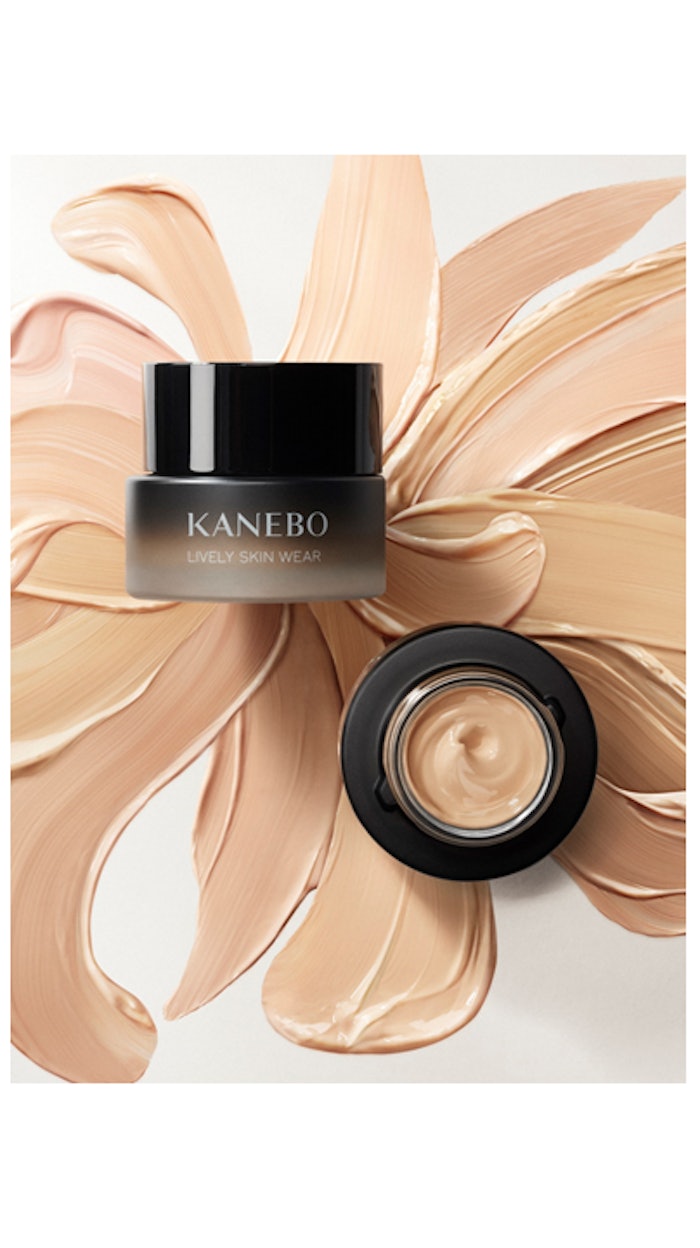 Kao will be releasing Kanebo Lively Skin Wear on Sept. 9, 2022, in Japan. The creamy, translucent gel foundation will emulate the texture of skin while adding a vibrant color and healthy glow to the complexion.
Kao Laboratories' Lively Skin Technology is an innovation that creates color oil with highly dispersed powder pigments encapsulated in translucent gel. Incorporated into Lively Skin Wear products, the technology was created to enrich the expressiveness of skin by conveying "vital vibrant impressions while bringing out the inborn allure of every person," according to Kao Corp.
Related:  Kao x istyle Leverage Sebum RNA Monitoring for Cosmetic Matching
The Reveal
Due to the popularity of mask wearing in Japan, people are searching for ways to project more expressive and attractive impressions during the first moments when masks are removed, Kao reports. The product is therefore designed to provide a beautiful finish without concealer, as the veil spreads smoothly and evenly on the skin, even with repeated applications. The foundation is said to firmly hold to skin, preventing makeup from wearing off without the need for primer or face powder, and keeping lustrous skin for many hours.    
Product Features  
Kanebo Lively Skin Wear features a moisture serum ingredient coated in dipropylene glycol and polysilicone-9 translucent gel, which helps the foundation spread over skin with a pleasant sensation, while preserving moisture reportedly all day long. In addition, the "5R Nuance Color" is said to impart a red central hue that appears to emanate out from within skin. The foundation is is formulated with a fruity floral scent that blends lily of the valley, rose and gardenia accented with "Teatopia" tea flower.
SRP ¥10,000