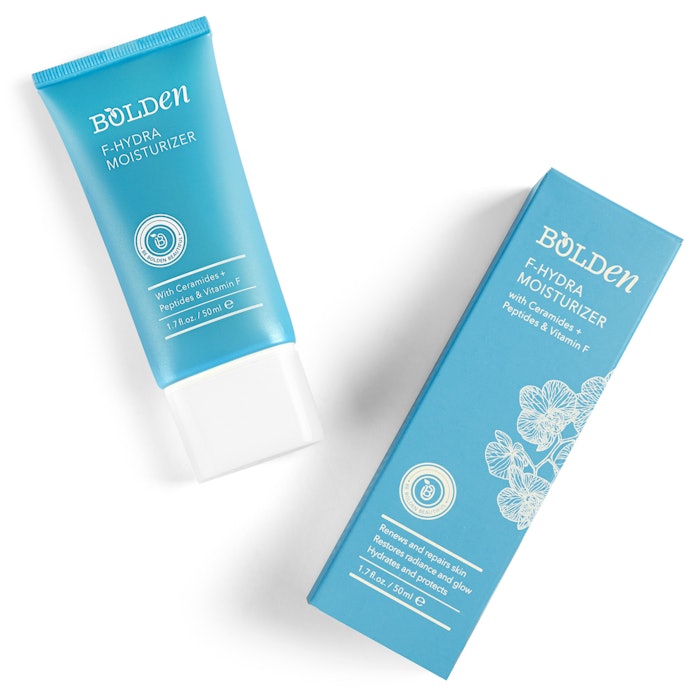 Bolden has launched its F-Hydra Moisturizer, which is said to lock in hydration while improving the appearance of hyperpigmentation.
The product features vitamin F and a combination of omega 3 and omega 7 essential fatty acids. It also has ceramides, peptides, glutathione and ferulic acid, which work to strengthen the skin barrier and aid in environmental stress recovery.
Chinelo Chidozie, Bolden co-founder, said, "We've all spent the last two years focusing on exfoliation but it's time to dial it back and prioritize skin barrier health. The F-Hydra Moisturizer is all about restoring the balance required to maintain healthy skin function with a focus on vitamin F and its hyperpigmentation benefits on the skin."
Ndidi Obidoa, Bolden co-founder, said, "The F-Hydra is a great multi-functional addition to our recommended daily routine. This gentle and fragrance-free formula can be applied under sunscreen during the day or by itself at night."