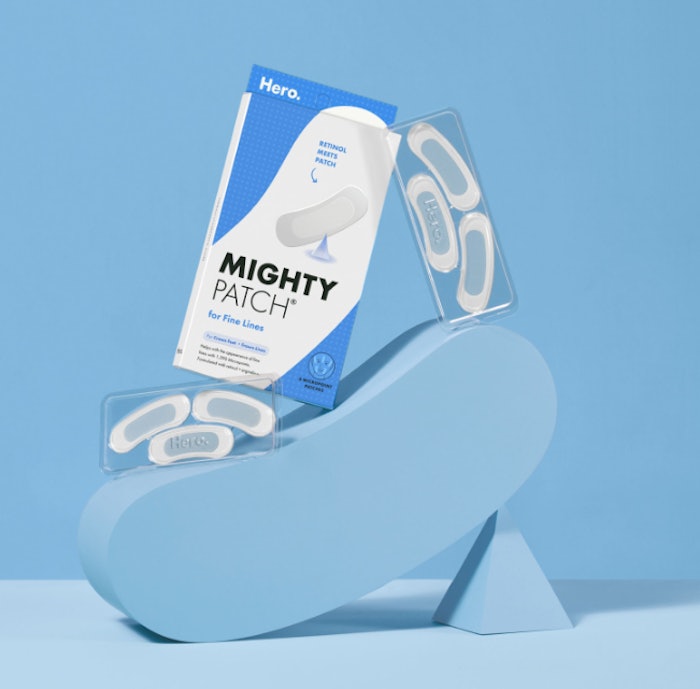 Hero Cosmetics has launched its first non-acne product, the Mighty Patch for Fine Lines, which is a retinol-infused micropoint patch to address fine lines.
The patch features 1,390 micropoints infused with:
Retinol and adenosine to renew the look of skin
Niacinamide to brighten skin
Sodium hyaluronate to moisturize skin
The patch should be worn for six to eight hours.
It is suitable for sensitive skin and doesn't leave skin dry or flaky.