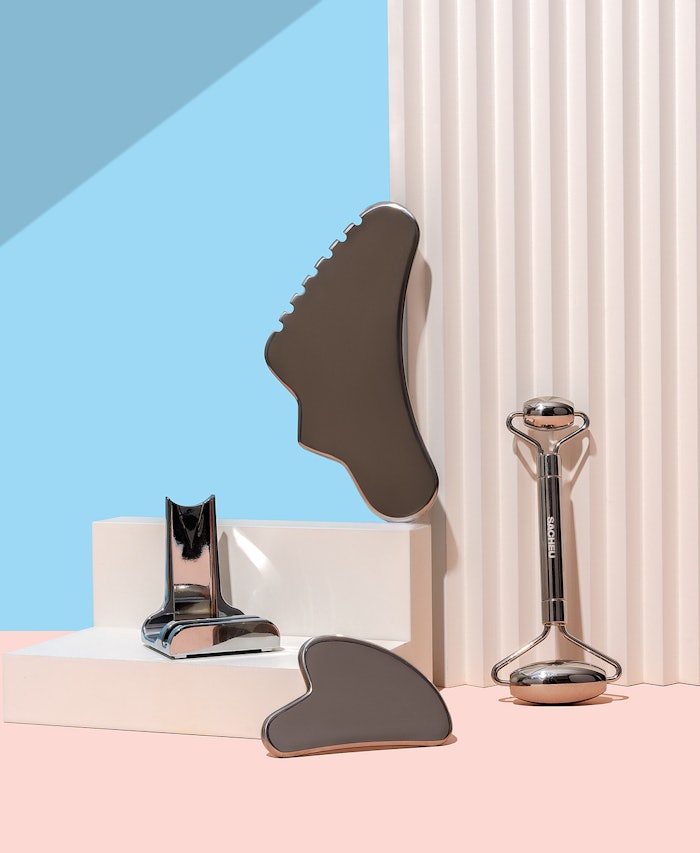 Skin care and tool brand Sacheu Beauty, from the Gloss Ventures incubator, is set to expand its tools chain-wide at Ulta Beauty, a reach of 1,346 doors.
The brand launched in 400 Ulta stores in May 2022, expanding to 600 stores in March 2023.
Its latest Ulta expansion will feature the brand's Face Gua Sha, Body Gua Sha and Roller.
"Our strong partnership with Ulta and jointly developed marketing plan has worked wonders, combined with beautiful packaging and a very strong presence on TikTok and Instagram," says Sacheu co-founder Quinn Roukema.
He adds, "We are heavily invested in the Ulta partnership and the investment is reciprocated big time. They are a fantastic partner and we are beyond excited for what's to come. We can already tell you that it includes several additional in-store SKU launches in the next foreseeable future."
Beyond Ulta, the brand also retails via Nordstrom.com, Neimanmarcus.com, Urban Outfitters and Anthropologie.