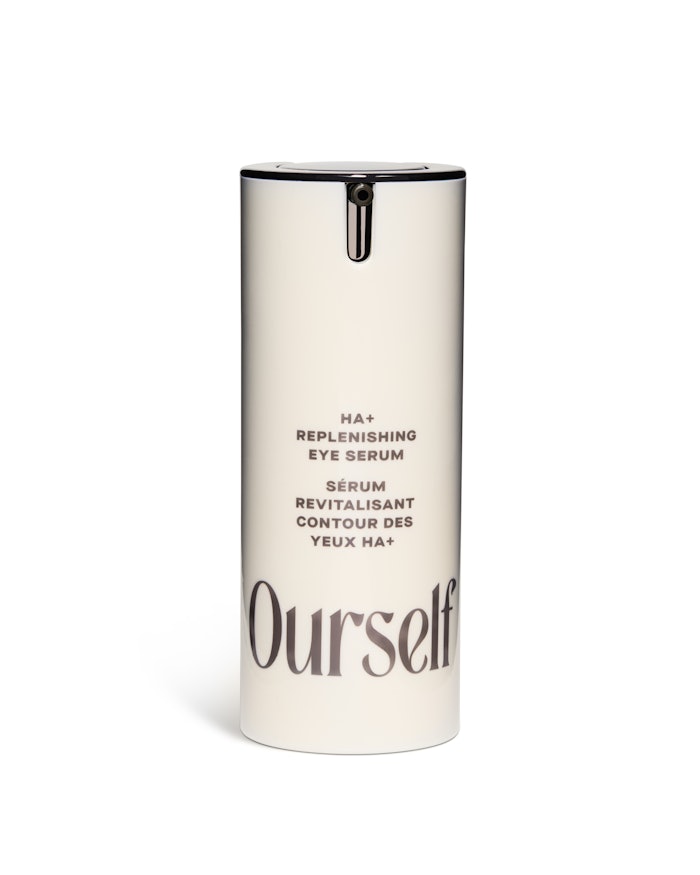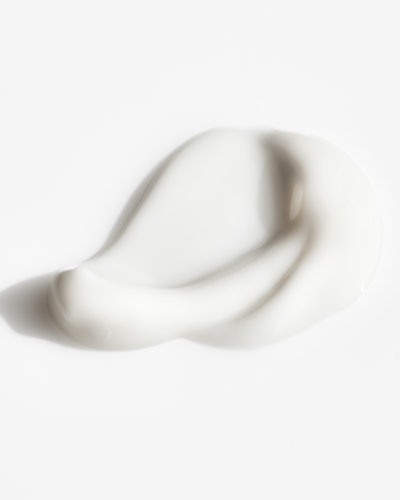 Ourself's new HA+ Replenishing Eye Serum with Subtopical Firming Technology is designed to deliver key ingredients subtopically to visibly improve dark circles, redness, and lines and wrinkles. 
The serum's formulation comprises the HA+ Complex, featuring low and medium molecular-weight hyaluronic acids among other ingredients, peptides (under the Intides brand) to stimulate the production of elastin and collagen, jasmine and hawthorne flower extract to address dark circles and impart a lifting effect on the upper eyelids, stabilized vitamin C and niacinamide for brightening around the eye area.
All ingredients are encapsulated in lipid-rich multiphasic vesicles, which are central to the brand's trademark Subtopical Delivery Technology. The technology delivers ingredients deep in the skin for optimized absorption and visual impact, per the brand.
The result, as noted above, include an improvement in the visibility of dark circles and redness, a reduction in the appearance of fine lines and wrinkles around the eye area, enhanced hydration and moisturization, increased eye area elasticity, firmness and brightness, as well as (for some consumer study participants) visibly fuller and longer-looking lashes.
Results were noted in eight weeks.
The 16.5 ml SKU retails for $220 exclusively at Bluemercury.com and Ourself.com.
Brand representatives recently discussed the launch with Global Cosmetic Industry.
Q: Tell us more about the Filler Un-Jection System.
A: Ourself is the first-ever Subtopical Skincare System developed by one of the industry's leading biochemists and formulators behind the top skin care brands we know today. The Filler Un-Jection System, including the HA+ Eye Replenishing Serum, HA + Replenishing Serum, Lip Filler, and Lip Conditioner. The HA+ Replenishing Serum, HA+ Replenishing Eye Serum and Lip Filler leverages proprietary lipid-rich multiphasic vesicles to encapsulate key ingredients, like hyaluronic acid, to directly deliver to the skin layers where they can have the most visible impact and improve absorption. The HA+ Replenishing Serum and HA+ Replenishing Eye Serum uses low and medium molecular weight hyaluronic acids, ingredients that are known to support the skin's own ability to produce hyaluronic acid, while slowing down the loss as well as Vitamin C and Niacinamide as a stabilizer. This delivery system and ingredient complex acts to support Dryness and dehydration, loss of volume, lines & wrinkles, loss of firmness, and elasticity. Suitable for all skin types, including mature and dry skin.
Q: How does HA+ Replenishing Eye Serum and the entire Filler Un-Jection System's benefits differ from other existing treatment options?
A: This breakthrough eye serum is formulated to visibly improve dark circles, puffiness, lines and wrinkles—going where injectables don't go and where no skin care has gone before. Leveraging Ourself's patent-pending, proprietary Subtopical Delivery Technology to harness the power of intelligent and innovative peptides that are precision engineered for optimized performance and hyper-targeted results, it delivers science-backed results that tackle the top three global skin concerns–(1) sagging skin, (2) fine lines and wrinkles and (3) uneven pigmentation.