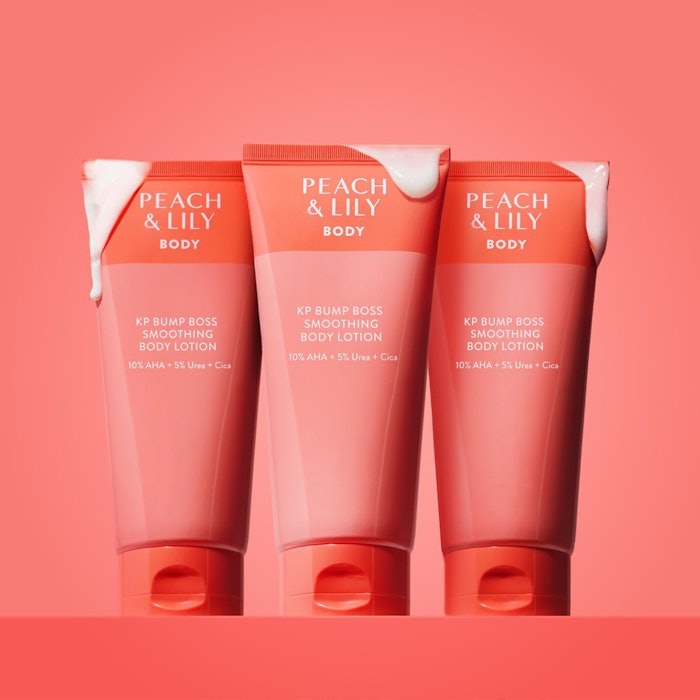 Peach & Lily Facebook
As Peach & Lily turns five, the business, which includes mass market brand Peach Slices, is nearing $100 million in net sales. The brand, which began its life as a U.S.-based website selling K-beauty products, has evolved into a top performer at key retail outlets.
Yet it didn't even launch its first marketing campaign until December 2022.
In February 2023, founder Alicia Yoon, a trained esthetician in the United States and Korea, told Well + Good, "I started Peach & Lily because of my own struggle with severe eczema. I know what it feels like not to love your skin, and the confidence that comes from knowing that you're alone."
Peach & Lily has tapped ingredients like retinoids and peptides, as well as K-beauty-inspired materials, to launch viral products such as the Glass Skin Refining Serum. Glamour has called the product, "A gentle yet effective formula that works to hydrate, illuminate, and calm even the most sensitive skin types."
This strategy has the brand on track to be a top-five prestige brand at Ulta Beauty by year's end. 
Peach Slices, on the other hand, takes a mass approach to addressing skin problems like acne, rosacea and oily skin. Echoing the success of Peach & Lily, Peach Slices is reportedly expected to be one of Ulta Beauty's top five mass market brands in 2023. It is also a top-five-selling acne brand at both Walmart and CVS Pharmacy.