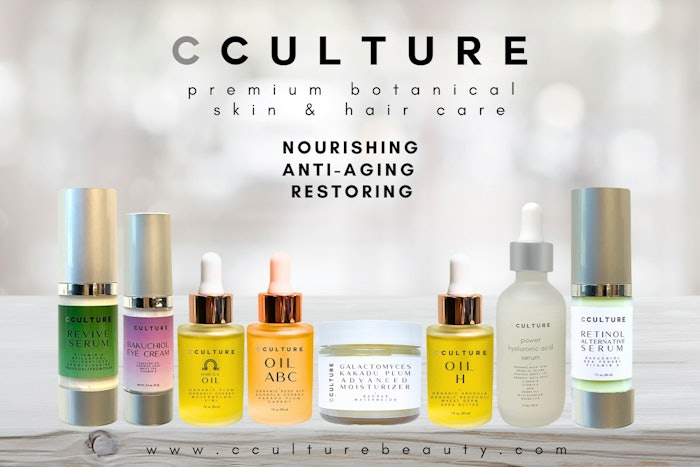 CCULTURE has debuted its collection of premium multi-benefit skin and hair care products featuring distinguished globally sourced botanical ingredients focused on anti-aging prevention, nourishment and repair. 
The brand's collection includes:
Omega Oil (for face)
Oil ABC (for face)
Oil H (for hair)
Retinol Alternative Serum
Power Hyaluronic Acid Alternative Serum 
Revive Serum
Advanced Gel Cream Moisturizer
Bakuchiol Retinol Alternative Eye Cream
The clean oil blends feature familiar ingredients like plum, watermelon, rose hip and cherry alongside internationally sourced ximenia, cape chestnut, arugula, broccoli and Abyssinian oils.
The serums and moisturizers feature natural and gentle alternatives for popular laboratory derived skin care ingredients like hyaluronic acid and retinol in formulations further enhanced with potent complementing anti-aging natural ingredients like galactomyces ferment, ergothioneine and kakadu plum.
The collection is available at cculturebeauty.com.