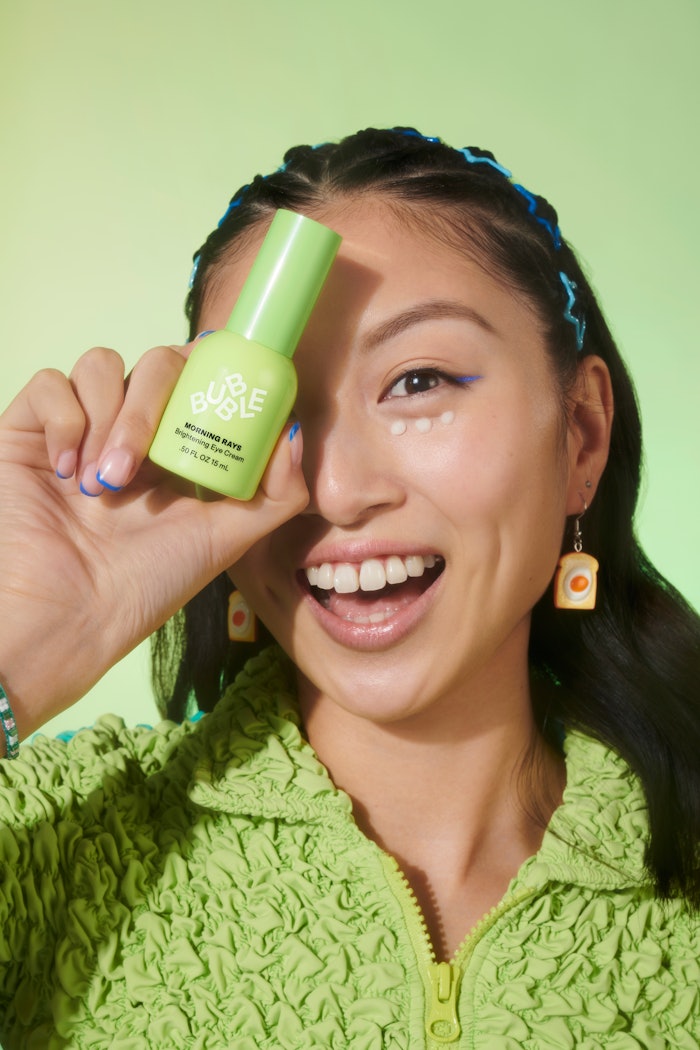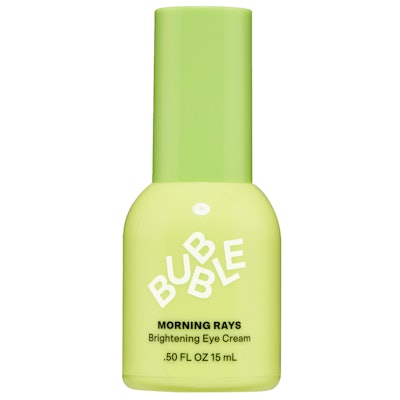 "We have always said that eye cream was not a mandatory step in your skin care routine," says Bubble Skincare founder and CEO Shai Eisenman, "but the community persisted. When we asked what product we should launch next, a strong answer was always eye cream."
The brand's resulting Morning Rays Brightening Eye Cream, available exclusively on HelloBubble.com for $16, offers an "alternative or complementary solution to makeup for dark circles," Eisenman adds.
The executive notes that many of the brand's consumers are moving away from makeup and instead doubling down on skin care.
As a result, Bubble's eye cream, which has a serum-like texture, features vitamin C, resveratrol, turmeric and green tea extract to soothe and revitalize the under-eye area, reduce redness and the appearance of dark circles, and defend against UV damage and other environmental stressors.
Eisenman explains that Bubble's consumers were likely already getting eye cream from other brands. As a result, she says, "We worked tirelessly for over a year to create a product that was perfectly suited toward our consumer needs—something for depuffing and brightening, that added just the right amount of hydration."
Bubble, which was named CEW's Indie brand of the year in 2023, has more than 12,000 community members, comprising brand ambassadors, campus ambassadors and so-called Bubble Parents. Many of these members participate in product innovation feedback and testing. Morning Rays, which represents the brand's 18th launch, was born from this process.