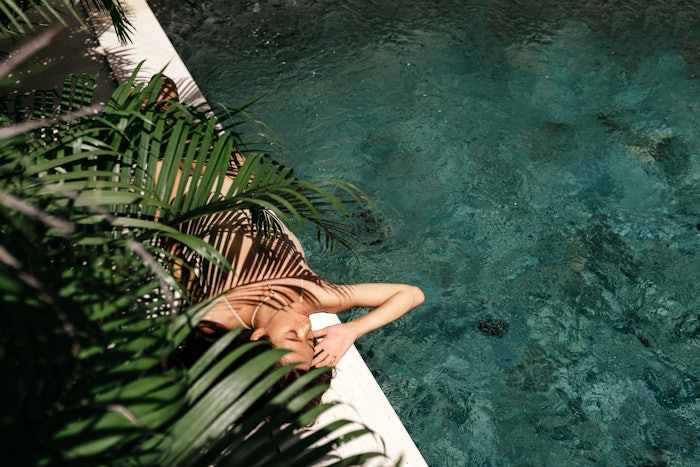 The global sun care product market was valued at $13.03 billion in pre-pandemic 2019, according to Fortune Business Insights data. Following the turmoil of 2020 lockdowns, the prestige sunscreen sector boomed by 60% year-over-year in Q1 2021 alone, per NPD. Given that momentum, Fortune Business Insights has projected the worldwide sun care market to reach $16.84 billion by 2027.
This growth will come from an array of skinified multifunctional products and sustainable innovations from suppliers and brands. It also derives form changing attitudes.
"[One] trend on the consumer side is the increased daily use of sunscreen and focus on protection from UV rays," says Sundeep Gill Ph.D., co-founder, Sundeep Cosmetics. "The days of tanning beds and laying out in the sun are not as prevalent."
So what does this mean for brands and their innovation partners? Let's break it down.
Top Sun Care Concerns
According to Spate, there are 25.3K average monthly U.S. searches for "sun damage," representing growth of 28.9% since last year. Aside from Garnier, few brands are directly associated with the concern.
For the full article, check out Global Cosmetic Industry's March 2023 digital magazine