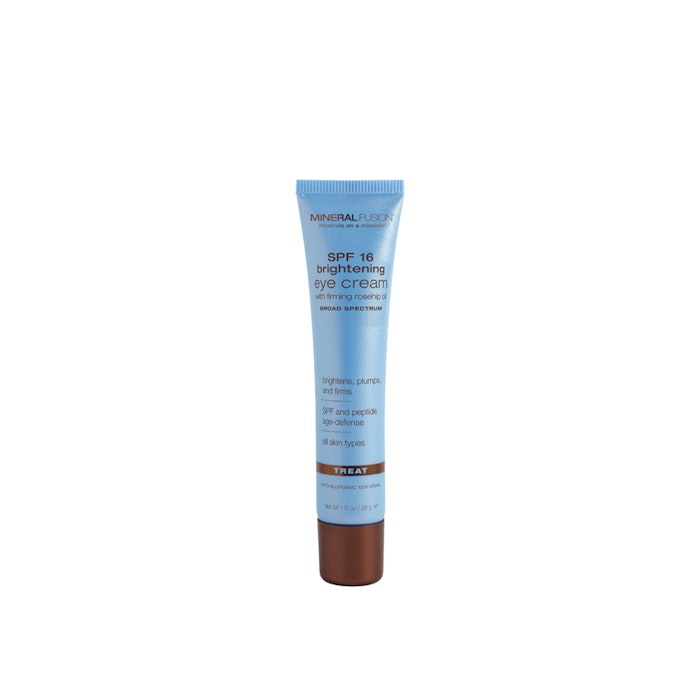 What it is: SPF 16 Brightening Eye Cream by Mineral Fusion
Claims: This eye brightener plumps and firms the eye area, while also serving as a moisturizing SPF cream to fight sun damage. The cream helps deeply hydrate skin, minimizing the appearance of fine lines and wrinkles.
Ingredient highlights: Mineral SPF, mica, rose hip, avocado, all-natural, hypo-allergenic, 100% vegan, free of gluten, paraben, artificial color, talc and fragrance.