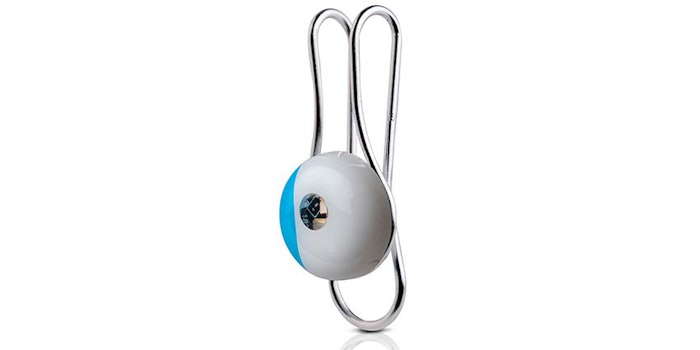 La Roche-Posay is giving British consumers a way to track their exposure to the sun—the company's My Skin Track UV has launched in the island nation.
The technology, which launched in the U.S. in November 2018, can be purchased on Apple's website and in select stores reports Wearable.
As we previously reported, the clip-on sensor provides consumers with instant status updates on both UVA and UVB exposure. After being activated by the sun, the battery-free sensor is powered by its user's smartphone; there, an accompanying app provides insights to location-based humidity, pollen and pollution levels alongside UV data. The app stores up to three months of data, allowing users to monitor their exposure over time.
"I've been wearing wearables all my life, but I wanted something different, something cool, unique and innovative,' Guive Balooch, global vice president of L'Oréal's Incubator Hub, told the publication. "We had to make something people would want to wear. The fact it is also battery-free opens the door of what wearables can now be."