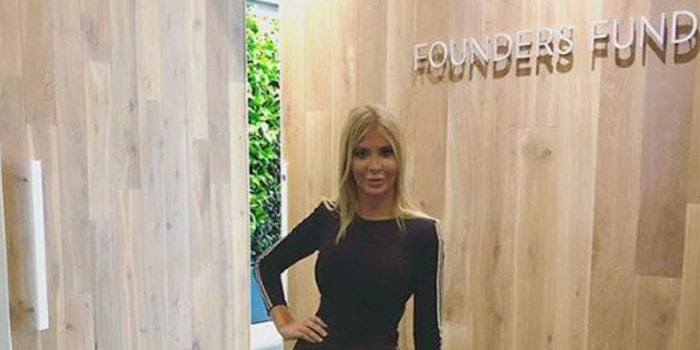 Sophia Hutchins, CEO and founder of LumaSol, has secured $3 million in seed funding for the company, which focuses on tech-savvy sun care. The funding was provided by Pathfinder at Founders Fund and Greycroft Ventures.
Further reading: sun care innovation report.
LumaSol describes its technology as "an FDA-approved recyclable product that ... protects from 98% of UVA and UVB rays." The product's packaging "integrates technology which alerts the consumer of UV exposure thus prompting for application and ... reapplication of SPF by making the process fun and extremely user-friendly," per the company.
The goal is to overcome the reapplication hurdle faced by the sun care experience, particularly for those who wear makeup.
The brand notes, "Undoubtedly there is a need for a sunscreen product that would still allow for a flawless make-up application even after reapplying throughout the day."
"The sun is an important part of our lives, and we should be able to enjoy it in a healthy, fun, and safe way," said Hutchins. "I am beyond honored and humbled to have gained the confidence and trust of some of the best investors in the world. As a 22-year-old (at the time I closed the round) founder and CEO of a multi-million-dollar pre-product valued company is an incredible feeling."
"Founders Fund exists to back exceptional founders, and after my first meeting with Sophia I had no doubt that she would make this company a success," said Cyan Banister, partner at Founders Fund. "Sophia has deep knowledge of the sun care space and a clear vision for a product that will appeal to health and beauty-conscious consumers."