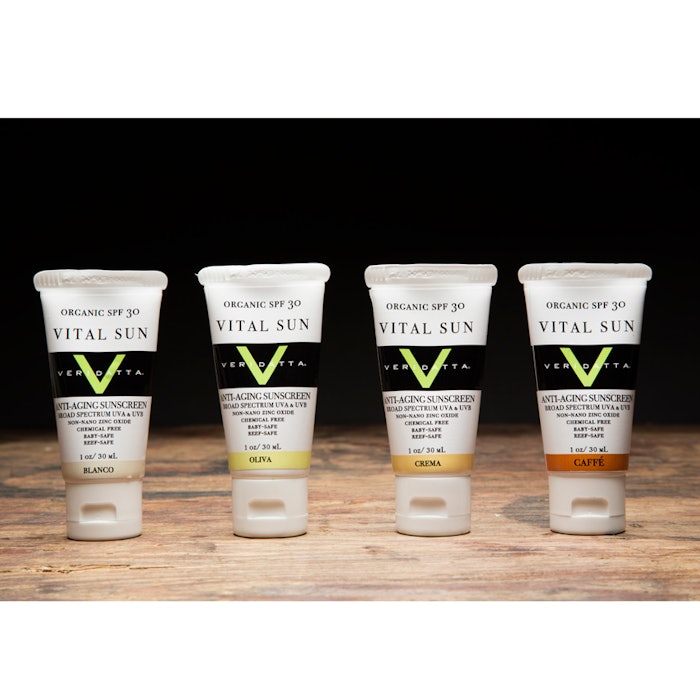 What it is: Veridatta's Vital Sun True Glow
Claims: This organic sunscreen comes in a variety of tints to match different skin tones, while also concealing minor impurities. As the sunscreen enhances the glow of the skin, it was also formulated to help protect and regenerate skin cells utilizing anti-aging organic virgin olive oil.
Ingredient highlights: Safe edible-grade, 86% certified organic, anti-aging organic virgin olive oil, completely petrochemical free, non-nano zinc oxident, broad spectrum UV absorption across the entire UVA & UVB spectrum, fragrance free, non-comedogenic, cruelty free and ecosystem approved.