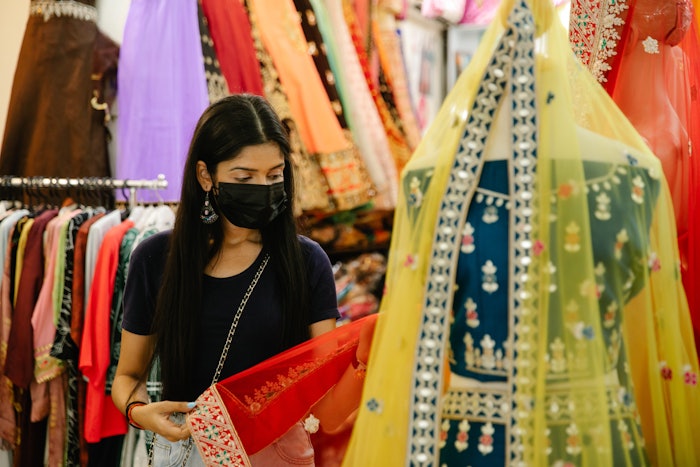 Photo by Lara Jameson from Pexels
We're often reminded how transformative of an experience this pandemic has been. So much of our work, our school and our socializing changed and continues to be impacted. We've normalized our new behavior into new routines, responsibilities, and habits. While we recognize the amount of change we've been through, we often forget how quickly it all came about.
We were all participants in the world's biggest social experiment, and we can all see the change the pandemic took on our own routines. We shop differently now and buy different brands. We've reprioritized our needs in what products to use and why. Social distancing practices have influenced how we interact with the world, how we treat our skin, and the ingredients active in our products.
Report: How the Pandemic Changed Beauty
Change is nothing new—we've seen trends bounce one category up or down. The uniqueness, in this case, is that the pandemic has happened to every one of us in such a short period of time. Rarely does a particular market event occur to every country, every economy and practically every human being on the planet simultaneously. Akin to dropping a boulder into a swimming pool, COVID-19 has changed our behavior in ways so fundamental, the ripple effects will influence the beauty and personal care space for decades. 
1. Digital's gains won't disappear
One of the most visible shifts we've seen since the start of the pandemic has been the massive pivot toward online purchases. Online shopping was already big before COVID-19, but initial lockdowns triggered generations of converts, some of whom never expected to ever shop virtually in their lifetimes. Grocery store delivery appointments were booked months in advance, retailers stumbled to focus on their online counterparts and Amazon became a hotbed for black market toiletries.
Our industry still relies deeply on in-store channels. Groceries and pharmacies service a portion of our everyday essentials; salons cater to luxury hair, nail and skin; and malls allow shoppers to explore everything from hand lotion to hyaluronic acid. At the beginning of the pandemic, brands that had been focused too much on offline channels were hurt the most, whereas digital-centric and direct-to-consumer brands participated in one of the biggest booms our industry has ever seen.
Report: Post-pandemic Wellness Growth
At that point, consumers previously hesitant with online shopping started to see the benefits. COVID-19 didn't invent automatic reordering, but it did become its greatest marketing campaign. Most people still shopped for toothpaste and shampoo in stores, but now the convenience of never having to remember to order again has become priceless. Automated sales models will continue to drive large shares of revenue, and help to provide more stable forecasts, predictable supply needs and opportunities to market other SKUs throughout the month.
We've also seen a ramp-up and embrace of technologies to fill the gap between online shopping and our need to physically connect with new brands. Consumers want to have an in-store experience at home, and even in a post-pandemic world our hesitancy to touch and physically interact in a store will continue. Advancements in virtual apps, smart mirrors, and home integration have been provided with an influx in investment and will revolutionize how we order digitally moving forward.
2. Transparency is demanded
One of COVID-19's long-term impacts will be the hyper transparency with which we now view our health and wellness holistically and in conjunction with our communities and economies. If we're healthy, we can go to school to learn, work to earn money and our local economies are more prosperous. When so many of us fear compromised health, we can't work, we can't learn and we can't contribute to our economies—and we have a breakdown.
Because of this better understanding of how our health affects everything else we experience, and the growing sense of ethical responsibility, consumers are now more than ever demanding transparency—transparency in ingredients, sustainable sourcing practices and corporate behavior. Whether it was the dramatic overlap of many social issues during COVID-19 or a growing voice in the holistic well-being advocates, the timing allowed both to align into a super influence.
Report: Post-pandemic PR Playbook
How this will affect our industry is uncertain, simply for the many ways it can. When we refocus our attention this intently, larger trends can swing disproportionally to normal change. Women put down the makeup during home office sessions because this new perception we've been given allowed them to reprioritize to the other things that contributed to their personal care.
Globally, this drive toward responsible manufacturing will help expand community enrichment programs like BASF's rambutan program in Vietnam or Unilever's responsible sourcing policy. These programs seek to help participating communities to build wealth, prosperity, social equity, infrastructure and hygienic resources.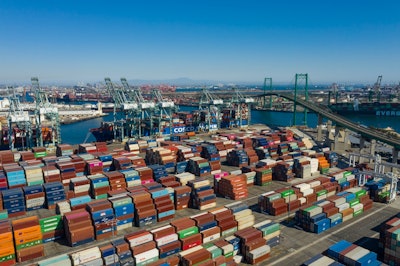 3. A supply chain for the new normal
Our existing supply crisis started to begin on the first day of lockdowns. Not only did it push huge swaths of shoppers online, but the lockdowns encouraged frivolous spending in a somewhat supercharged lipstick effect. Makeup ironically did not benefit, but other categories like skin, hair and nails saw record profits. Coupled with our increased handwashing and sanitization, the beauty and personal care industry found itself short of raw materials, components and manufacturing capacity.
Impacting the situation further, each country's surges of COVID-19 are happening in non-sequential waves, meaning each contributes its share of supply issues independently, causing existing delays to multiply. Globalization has helped grow the world's economy, but it's also integrated us in ways that make global events like a pandemic much more complicated.
Report: A Pandemic Supply Chain Playbook
Eventually, the supply chain will clear the blockade and adjust back to a normal schedule. In the meantime, however, an important shift is taking place. This pandemic has taught us that a domestic supply chain is more stable than one reliant on ocean-freighted shipments. Companies that haven't already started to qualify and dual-source suppliers with domestic alternatives will be looking to do so and mitigate future risk. Furthermore, today's supply chain isn't just affecting existing production, but new development as well. With commercial launch timelines what they are, products in development now won't see store shelves until 2024. Considerations such as the hero ingredients used, the type of resin used in the bottle and the rising costs of shipping are all influencing product development. Moving forward, supply chain considerations will also play a more influential role in marketing decisions for the post-pandemic world.
4. Post-COVID-19 a ways off
The ability for us to live our lives in a "post" mentality has been somewhat of a phantom for some time now, and the likely truth is that we are years away from COVID-19 not controlling a large portion of our lives. Eventually, though, the waves will settle, and we will return to a new version of normal. That new version will include insight and lessons learned.
As an industry, this experience will lead to untold innovation in every aspect of the ideation, manufacturing, and distribution of our brands. We will design more intelligent products, consider safer supply channels, improve upon the shopping experience and develop ingredient stories that align with our outlook for the world. COVID-19 has taught us that we can adapt to a lot, and while there is hardship, we can make it through stronger and smarter. We will diversify our sales channels, evaluate our safety stock plans, and implement safety protocols. The cascading effects of every decision we've made since the pandemic began will continue to influence what we do for the rest of our lives, and that's a good thing.