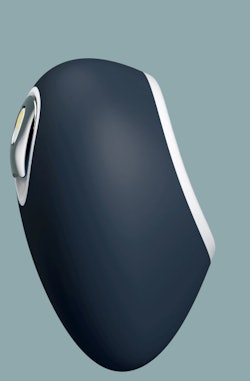 Droplette, which makes a device that was named one of "The 100 greatest innovations of 2021" by Popular Science, has raised $15.4 million in Series B investment. Victress Capital and Spark Capital co-led the investment with continued participation from Bolt and Amplifyher Ventures.
The investment will be used to help Droplette enter new markets, expand its automated capsule manufacturing technology, and develop skin care serums and technologies.
The Droplette system generates sub-micron droplets of topical treatments and turns them into a high-velocity mist. Holding the device to the skin reportedly allows the ingredients to penetrate without irritation and as much as 60% more effectively than a topical treatment.
Previously: Universal Beauty Group's Big Capital Raise
According to the company's website, the technology uses fluid dynamics, the piezoelectric effect and Fick's laws of diffusion to deliver actives " with the penetration power of injectables.
Droplette's skin care system was initially funded by winning a NIH grant. The technology transforms ingredient serums into an ultra-fine micro-droplet mist that is said to painlessly absorb up to 20 times deeper into the skin than topical serum application. Per the company, Droplette technology thereby heals the skin from the inside, rather than topically, without the use of needles.
"Droplette is truly revolutionizing skincare," said Lori Cashman, managing partner at Victress Capital. "The company's founders are pioneers in the field and have built a track record of clinically validated, peer-reviewed and published innovations at the intersection of consumer and healthcare industries."
"Our mission at Droplette is to build the future of skin rejuvenation," said Madhavi Gavini, co-founder and CEO of Droplette. "Painless delivery of ingredients into the skin is what makes Droplette a breakthrough technology. We're thrilled with the new and continued support from our investors as we continue to grow and innovate."