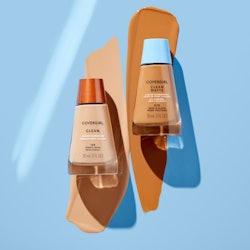 CoverGirl Facebook
Coty has reported Q2 2022 net revenues of $1,578.2 million, an increase of 12% year-over-year and like-for-like. The key driver in the period was a 12% increase in both prestige and consumer beauty sales. First-half net revenues totaled $2,949.9 million, an increase of 16% year-over-year, with like-for-like increases in prestige and consumer beauty totaling 21% and 8%, respectively.
Q2 prestige net revenues totaled $1,008.0 million, comprising 64% of Coty sales. Results were driven by growth across all regions, particularly EMEA markets, travel retail (which more than doubled), China and the U.S. market. 
Operating income for the period totaled $141.6 million, compared to $110.8 million in the prior year. Adjusted operating income was $182.0 million, compared to $160.6 million in the prior year. Adjusted EBITDA for the segment rose to $219.0 million from $199.4 million in the prior year, with a margin of 21.7%. 
Previously: Coty's New Fragrance Finder Tool
U.S. prestige fragrance sell-out during the period increased more than 40% compared to the same period of 2021. Standouts included Burberry, Gucci, Marc Jacobs and Chloe, particularly Gucci Flora Gorgeous Gardenia (which ranked as a top seven fragrance on China's Tmall in December) and Burberry Hero.
Prestige fragrance sales improved in EMEA, while fragrance sell-out jumped in the double digits in China. Meanwhile, Gucci Flora was the top fragrance launch in the United States and Canada, while Burberry Hero was the number four male launch in the U.S. market for all of calendar year 2021.
Prestige cosmetics sales nearly doubled in both Q2 and first-half 2022, fueled by Gucci makeup and Kylie Cosmetics. Coty has also been burnishing the Lancaster brand image in Hainan and mainland China.
Meanwhile, color cosmetics led the consumer segment, with like-for-like growth in the mid-teens. The business also gained market share for the first time in five years, per Coty, driven by, again, color cosmetics, which grew in share by over 1 point.
Report: Wella's 1 Year of Independence
Operating income for the division was $43.3 million, an increase from $30.4 million in the prior year. Adjusted operating income of $54.3 million, compared to $42.4 million in the prior year. Adjusted EBITDA increased to $92.9 million from $85.1 million in the prior year, with a margin of 16.3%. 
Growth in the consumer group was all about CoverGirl, which has undergone a sustainable reboot. The brand has grown or maintained share in six of the last nine months since the new brand equity was launched, per Coty.  
Sally Hansen gained share through Q2; sell-out remains ahead of pre-pandemic levels.
The division gained market share in Europe and the United Kingdom via the repositioning efforts behind Rimmel (particularly strong int he United Kingdom) and Max Factor. Max Factor took share across the United Kingdom, Spain, Czech Republic and Poland.
Looking ahead, Coty is estimating that full-year like-for-like sales will rise in percentage by the low-to-mid teens.
In addition, Wella has completed a refinancing of its existing debt in order to fund a shareholder distribution, which should result in approximately $175 million of cash proceeds to Coty. The Company intends to utilize this distribution plus excess cash on the balance sheet to redeem its 2023 550 million euro unsecured bonds in full following the time that the bond call premium drops to par on April 15, 2022, thereby accelerating the company's deleveraging trajectory.
"With our 1H22 now complete, I am very pleased to say that the year is shaping up as we had hoped, and in many respects even better," said Sue Y. Nabi, Coty's CEO. "During the quarter, we continued to execute on our strategic growth pillars, allowing us to deliver sales, profit, and leverage results inline or ahead of guidance for the sixth consecutive quarter. The second quarter, and even more so the first half, further illustrates the virtuous cycle we have created. Strong topline growth combined with gross margin expansion and strong cost execution are generating both profit growth and re-investment in the business in the most promising opportunities. This combination has contributed to sequentially improving sell-out trends in Q2, which sets the stage for accelerating sales growth in the second half. Importantly, we also delivered on our leverage target goals, ending CY21 with financial net debt to adjusted EBITDA leverage ratio of below 5x, and we are already making strong strides toward our CY22 leverage target of approximately 4x with the expected $175 million of shareholder distribution from Wella."