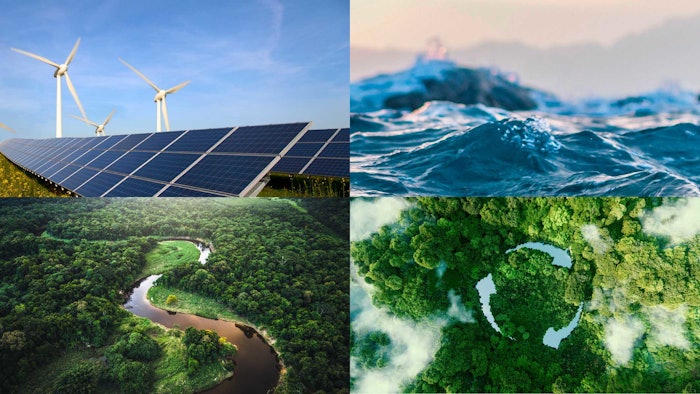 Beiersdorf and WWF Germany have announced they are entering a three-year strategic partnership that not only focuses on climate protection but also on the fields of regenerative water environments and fully circular resources, in turn contributing to a circular economy.
WWF Germany has been advising Beiersdorf on its climate strategy since 2016.
Beiersdorf's targets to sustainability include:
Beiersdorf is striving for a climate-caring future and is reducing greenhouse gas emissions throughout its entire value chain.
Beiersdorf is striving for sustainable use of water, both in its own business operations and in the supply chain.
Beiersdorf is striving to use fully circular resources for its products and packaging and aims for sustainable land use in the production of its plant-based raw materials.    
As part of the strategic partnership, Beiersdorf aims to develop a science-based net zero target building on its already existing 1.5-degree compatible climate target. In addition to using renewable energy, the main measures for reducing greenhouse gas emissions include the reduction of emissions from the use of raw materials, the use of recycled materials for packaging as well as an increased sourcing of natural raw materials from sustainable sources.
Beiersdorf will promote a science-based approach to the regenerative use of water in the supply chain. The aim is to prevent the loss of biodiversity through deforestation and to prevent the conversion and destruction of natural ecosystems.
Martin Bethke, managing director markets and companies at WWF Germany, said, "Companies play a crucial role in stopping the ongoing loss of biodiversity. They have a direct impact on accelerating the transition to an economy that can function within the planetary boundaries. This includes driving transformation for a sustainable future in their operations and value chains, as well as in their market and regulatory environment. WWF is pleased to be doing this with Beiersdorf directly in the company and in the supply chain."
Jean-François Pascal, vice president corporate sustainability at Beiersdorf, said, "As a global skin care company we find it essential to contribute—not only for our consumers, but also for society and our environment. With our Sustainability Agenda Care Beyond Skin, we have set ourselves ambitious targets and are vigorously pursuing these. Through our partnership with WWF Germany and with their expertise and critical eye, we intend to further strengthen our sustainability approach in the areas of climate care and the responsible use of water and resources."