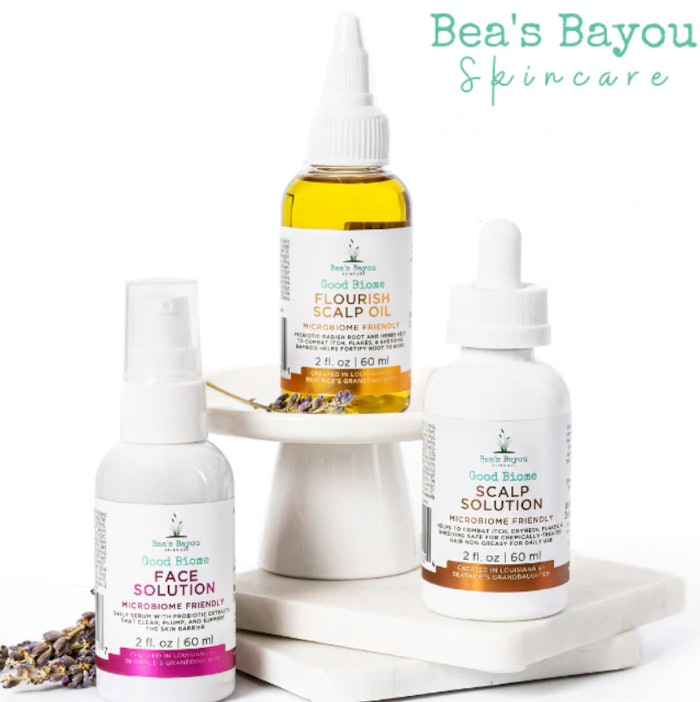 BASF Care Chemicals and StitchCrew have announced the six finalists for the inaugural Inclusive Beauty Accelerator, a program that equips entrepreneurs from early-stage personal care and beauty companies with a six-week training curriculum, mentorship from BASF's technical team and extended network, BASF lab access, exposure to CPG investors and a $10,000 non-dilutive stipend.
The finalists represent brands focused on inclusive beauty, creating products across hair care, skin care and baby care that celebrate the history of BIPOC individuals and families while addressing their specific needs.
Related: Estée Lauder Announces Writing Change First-year Grantees
2022 BASF Inclusive Beauty Accelerator Finalists:
Arielle Brown
Bea's Bayou is a New Orleans-based company that targets consumers with highly sensitive scalp and skin issues using lightweight microbiome barrier-boosting products.
Tara Darnley
Peculiar Roots makes products for consumers with hair locs and natural hair, aiming to dismantle negative stereotypes associated with the hairstyle.
Ezinne Iroanya-Adeoye
Sknmuse offers luxurious skin care products specifically designed for Black women. The brand sources 70% of its ingredients from small businesses.
Ana Nunez
Vida Bars is a waterless hair care brand with operations that are environmentally friendly, from sourcing to packaging.
Ariane Turner
Look Good Live Well is a brand driven by purpose to provide a luxurious, clean, streamlined skin care experience that addresses the common skin care concerns for her customers: hyperpigmentation and hydration.
Shelly Ann Winokur
Kiss Kiss Goodnight is a baby care brand that offers pure, gentle and natural products for children. Each product is crafted to protect the skin's pH, lipid barrier and microbiome.