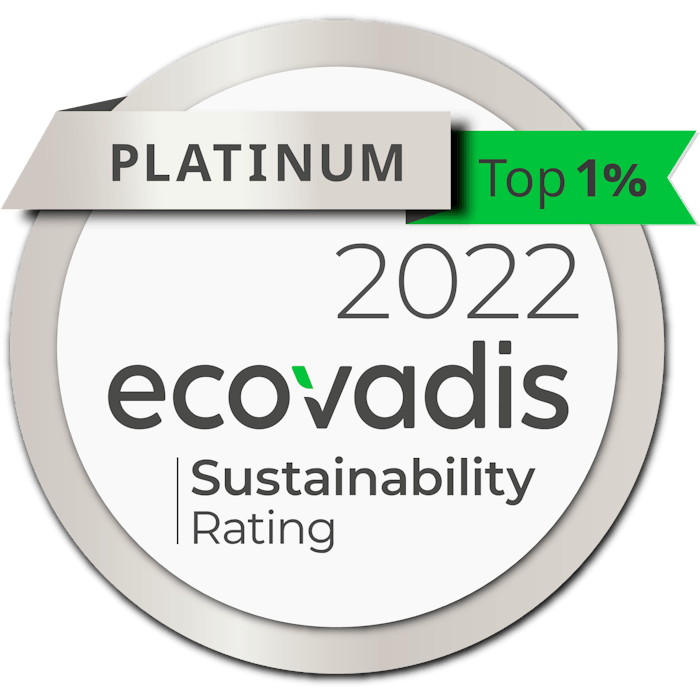 Verescence, a maker of glass packaging for the perfumery and cosmetic industries, received the platinum EcoVadis medal for its social and environmental performance—the highest level of distinction awarded by EcoVadis, which evaluates and monitors businesses' sustainability practices along the global supply chain.
Earning a score of 80 out of 100, Verescence ranked in the top 1% of best-performing companies, a position the glassmaker has held since 2018. This year the company improved its overall score by one point over 2020.
Verescence' three sites in France, two locations in the United States and venue in Spain also maintained their platinum status with a score of 83. Its South Korean subsidiary, Verescence Pacific, was awarded a gold rating for its first assessment since joining the company just over a year ago.
EcoVadis also assessed Verescence' carbon management system and performance, ranking the packaging provider at the Leader level, which is the highest level of performance.
Verescence' decarbonization plan seeks to reduce its CO2 emissions by 40% between 2019-2034 and is compatible with limiting global warming to well below 2°C. Those goals fall in line with the recommendations of the Intergovernmental Panel on Climate Change and the Paris Climate Agreement.