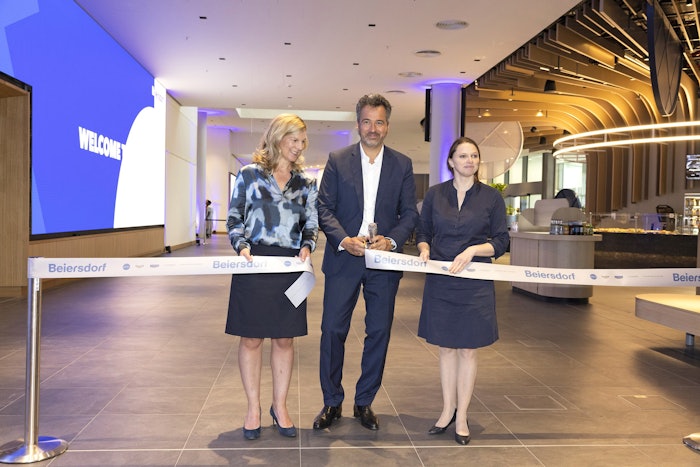 Beiersdorf has opened its new campus in Hamburg, Germany, which is set to be the home for approximately 3,000 employees. 
Employees were involved from the beginning of the planning process, and their specific requirements were translated into the new working environments. Employees also helped select furniture and name individual buildings.
A comprehensive range of services includes a wide selection of food in the 1,500-square-meter Campus Restaurant, fitness and wellness programs, and services for bicycle repair, laundry and mail.
The entire second floor provides state-of-the-art rooms for communication and collaboration. Employees can hold meetings and workshops there and choose between locations such as the Urban Lab, Garden of Creativity and In the Clouds or enter the Stage.
The spaces were designed by the interior designers of the Ippolito Fleitz Group.
CEO Vincent Warnery, said, "In constructing this campus, we are clearly and proudly embracing our entrepreneurial roots. We have invested €250 million in the city where our success story as the inventor of modern skin care began 141 years ago. The campus offers our employees the ideal space for exchange, inspiration and the development of new ideas in state-of-the-art workspaces – and thus the foundation for long-term success and further growth."
Labor director Nicola Lafrentz, said, "Our aspiration was to design the new working environment according to the needs and wishes of our employees. They played a key role in shaping this Campus even before it was completed. That is how the Campus has become what it is today. In the last few weeks, I was able to personally accompany many of our employees as they moved in: We are delighted with the overwhelming response that we have received."