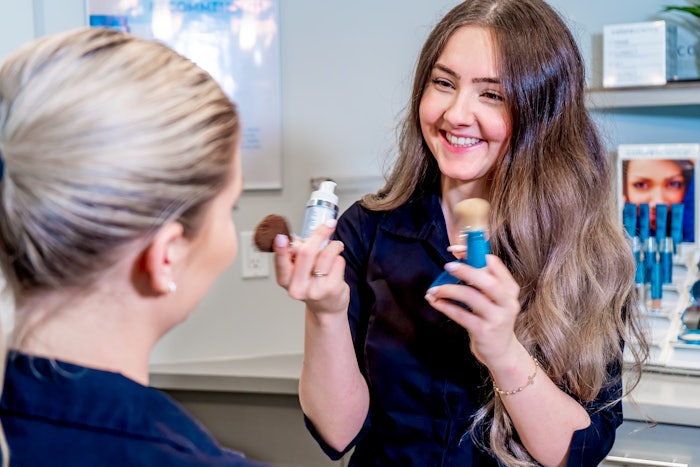 Read Part 2 of this series: Implementing Innovative Strategies into Your Beauty Brand.
Innovation in beauty goes well beyond introducing new ingredients. It's about integrating dynamic strategies throughout the whole business—strategies that will stand the test of time. Maybe it's implementing refillable packaging or switching to sustainable materials.
Innovation looks different for every beauty brand, but there are endless ways to be an innovative company and stay top-of-mind for your consumers. Below are a few strategies that other successful beauty brands have implemented.
1. Think Outside The Box When It Comes to Packaging
Innovative packaging is more than just a pretty container or illustrative font. Your consumers care about what you are using to package their items.
Introducing new sustainable materials is one avenue to explore. Take Chanel, for example. The luxury brand implemented molded fiber pulp into its caps using a bio-compound plastic alternative from Sulapac in its newest Chanel N°1 product line. Sulapac's technology biodegrades without leaving behind any plastic. A wide-ranging study indicated that 85% of people have shifted their purchase behavior toward being more sustainable in the past five years, and one-third of consumers are willing to pay a premium for sustainable products. Not only is this shift a move toward innovation, but it is also a move toward consumer satisfaction and reach.
Reducing carbon footprint has been on the minds of many boards of directors and business leaders because it has increasingly become a top value for consumers. Many brands are tackling this by implementing compostable, biodegradable, recyclable or refillable formats into their packaging. 
With regulations banning single-use plastics in many areas, a "refill revolution" is officially underway. Beauty retailers such as Charlotte Tilbury have already begun to hop on this trend, creating refillable packaging for a moisturizer dubbed Magic Cream. For $100, shoppers can get 1.7 ounces. When it comes time to refill, consumers save $10 by opting to buy the refill—increasing the value appeal while also enhancing sustainability.
Aside from being sustainable, packaging should also be accessible. For instance, Olay introduced its easy-open lid on its moisturizer products to improve the brand's accessibility.
The company opted not to patent the design, allowing competitors to follow suit and encouraging others to increase accessibility in beauty. Elsewhere, Kohl Kreatives' Flex Collection includes free-standing brushes with easy-to-grip handles, allowing individuals with motor disabilities more comfort and ease when applying makeup.
There are endless ways to improve and increase sustainability and accessible beauty within your company, and packaging is a great place to start.
2. Combine Two Best-selling Products Into One
Multiuse products have been a hallmark of recent product innovation. With fewer reasons to leave the house and many working from home in the wake of the pandemic, not as many people are putting on a full face of makeup every day. In turn, consumers want products that shorten their beauty routine and require minimal effort, creating a huge space for companies to innovate.
Multiuse products such as Dibs Beauty's 2-in-1 bronzer and blush stick and Alleyoop's 4-in-1 touchup pen are hitting store shelves and popping up on social-media feeds. With terms like "life-changing," "flawless" and "seriously the best" circulating in reviews, these types of beauty product innovations are exactly what consumers are looking for. Combine great reviews with gushing tutorials and testimonials on popular social-media apps like TikTok and Instagram and your brand reputation is likely to skyrocket.
3. Move Beyond Fragrance and Traditional Formulas
A fragrance that also has a purpose beyond scent is another way to innovate your product lines. Many companies are creating fragrance formulas with added benefits such as mood-enhancing properties. Some are even going as far as including a neurologist in the formula-development process.
Whether a product is an oil-to-foam, bi-phase, tri-phase or something else altogether, adapting your products' formulations is another way to innovate and create new and exciting user experiences. With mental and physical health moving to the forefront of consumers' minds in recent years, shoppers are wanting more from their products; they expect benefits that go beyond beauty itself.
4. Create an Engaging Virtual Experience.
Physical samples are always nice to try, but current customers want immersion—and convenient immersion at that. Companies are finding new, virtual ways to get products in front of consumers by utilizing innovative technology and tools, from livestreams on social media to virtual reality.
For example, Google launched a makeup try-on tool using augmented-reality technology where consumers can use their cameras to try on different shades of makeup. Elsewhere, Bluemercury has been known to host online beauty masterclasses. Some experts even predict the introduction of virtual consultants will become a viable selling technique in the near future.
Ulta Beauty is investing in digital experiences, launching Prisma Ventures, a digital innovation fund planning to invest $20 million in tech startups. According to the company, its investments will focus on augmented reality, the metaverse, personalization, custom tech beauty services and more.
Innovating new customer experiences keeps consumers engaged and data shows these digital experiences result in more sales.
5. Customize Your Products
Custom beauty products and personalization have been two more beauty trends in 2022 across all product categories. Consumers know what they want, and products that cater to a wide array of buyers hold great appeal. 
McKinsey & Company research finds that 71% of consumers now expect companies to deliver personalized interactions. And 76% become frustrated when an individualized experience doesn't happen. It doesn't take a mathematician to see that customization—and innovation in general—will continue to be a necessary element in beauty as we look forward to another new year.
Take Living Proof's adjustable Body Builder hairspray, Bite Beauty's Lip Lab and Function of Beauty's customizable shampoos as examples of some custom beauty products on the market. Many companies are creating quizzes and tapping into consultants to best personalize products for consumers by swapping ingredients.
Courtney Regan is the director of global marketing and brand development at Cosmetic Solutions Innovation Labs, a contract manufacturer and innovation partner for beauty brands.