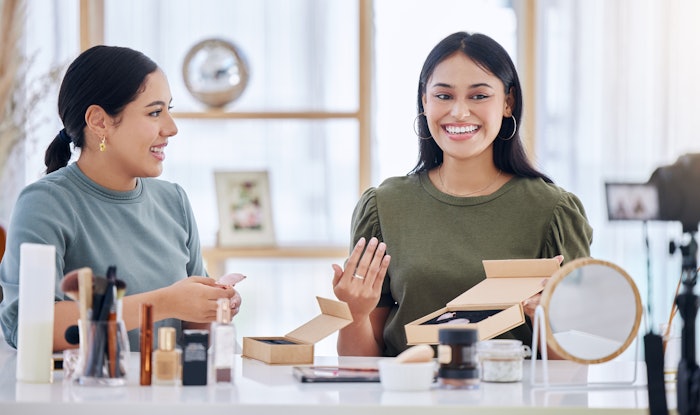 Read part 1 of this series: 5 Ways Beauty Brands Can Innovate to Succeed.
More than ever before, beauty buyers today are more educated about the products they consume and what they want from companies. It is therefore crucial for beauty businesses to innovate their products and experiences to keep up with beauty trends and customers' needs and wants. Innovation generates revenue, increases competitiveness and improves brand recognition. The companies that don't offer innovative solutions will get lost and fall behind—or completely die out.
Take the lull in 2019 as a prime lesson for the need for innovation. The beauty industry saw a slow decline because of the lack of color diversity in the beauty products on the market. Consumers identified the need for more skin tone options before brands had time to innovate. This was not a good look for the beauty industry as a whole.
With CEO Emily Weiss' recent transition from CEO of Glossier to executive chairwoman, paired with layoffs, the beauty brand—valued at nearly $2 billion—seems to have lost its groove. And consumers have responded accordingly, losing focus, connection and touch to a brand they once loved. Innovation in products, retail reach and other areas of a business helps prevent fallouts such as these.
In an oversaturated market, it is crucial to stand out, as I outlined in the first half of this two-part series. But for many, it's not an easy feat. Here are four ways brands can implement innovative strategies successfully.
1. Work With an Innovative Contract Manufacturer to Create All-New Products 
Your internal product-development pipeline is the basis of your company and where you should start thinking about how to innovate.
Starting from scratch may sound like a massive task, but it may be necessary. If your business is declining, it could be time to reevaluate all products. 
Custom formulation is one way to innovate your brand's collection. Or maybe you'll decide to combine products into one multiuse solution. Use market research to best inform your business decisions.
A broader lens will allow you to gain a wider perspective into the industry to understand what's trending, what's working and what's not. It can motivate change while launching unexpected designs, products and experiences.
Market research also helps business leaders identify unmet consumer and category needs, services, or products that don't yet exist. This is referred to as "white space mapping," which requires staying on top of beauty trends.
2. Keep Up With Industry News and New Launches 
All industries, including beauty, are unpredictable when it comes to anticipating trends and fads. Today, it is more critical than ever to stay in touch. Pay attention to:
Consumer spending
Social media
Skin care priorities and trends
Emerging beauty devices
Customer demographics
Your brand's perception
White spaces in the market
Trending colors
Influencers and content creators
Influencer marketing is an increasingly popular strategy that's dominating the beauty market. Celebrities and social-media stars have tremendous influence. What they choose to feature on their platforms can significantly impact product sales and overall brand reputation.
In short, influencer marketing is a proven way to keep up with what is popular. Having a team and a process in place that can take your findings and replicate them within your own company is crucial. Knowledge is only useful if it is put to use.
3. Work With a Contract Manufacturer that Has a Speed to Launch 
If you can't get a product out in a timely fashion, you will miss the innovation window. Equip your team to adapt, innovate and carry out those innovations quickly. Invest in your team, build relationships with investors and ensure your manufacturing processes are up to speed.
Skin care brand Eadem, founded in 2020, developed its flagship dark-spot serum with its "smart melanin" technology in under a year, catering to melanin-rich skin tones and women of color. On the flip side, Glossier fell behind. During the pandemic, the maligned beauty brand didn't shift fast enough to the pandemic-induced pivot to self care and skin care. Thus, consumers began to lose connection to the company and its products. Bottom line: companies need to innovate quickly and not be afraid to try new things.
4. Don't be Afraid to Move Outside of Your Comfort Zone 
Take risks, especially when you have supporting industry market research to back it up. Innovation doesn't have to mean new groundbreaking technology. Innovation can mean adding more value to your consumers, whether it's reinventing a product, improving your product's packaging, creating new digital customer experiences or altering other dimensions of your business.
Reinvent your space in the market. Before the iPhone, there were no competitors. Steve Jobs moved outside of the industry comfort zone and took a leap. But the thing about his leap was that it was calculated and well thought out. The importance of market research is evident in the successful launch of the iPhone. Without knowledge of the telephone market and capable technologies, creating a new technology such as the iPhone would not be possible.
The same goes for beauty goods and services. It's important to gauge your market, consumer demographics, current technologies, white space and more in order to develop truly innovative products and push the industry to new heights.
Like all industries, beauty is not immune to changes. Innovation is critical for companies to not only stay relevant but to stay afloat. But remember, innovation doesn't always have to be difficult. Look at what you already have and ask yourself, "How can I make this better based on what I know about my consumers?"
You'll be surprised by what you can come up with.
Courtney Regan is the director of global marketing and brand development at Cosmetic Solutions Innovation Labs, a contract manufacturer and innovation partner for beauty brands.