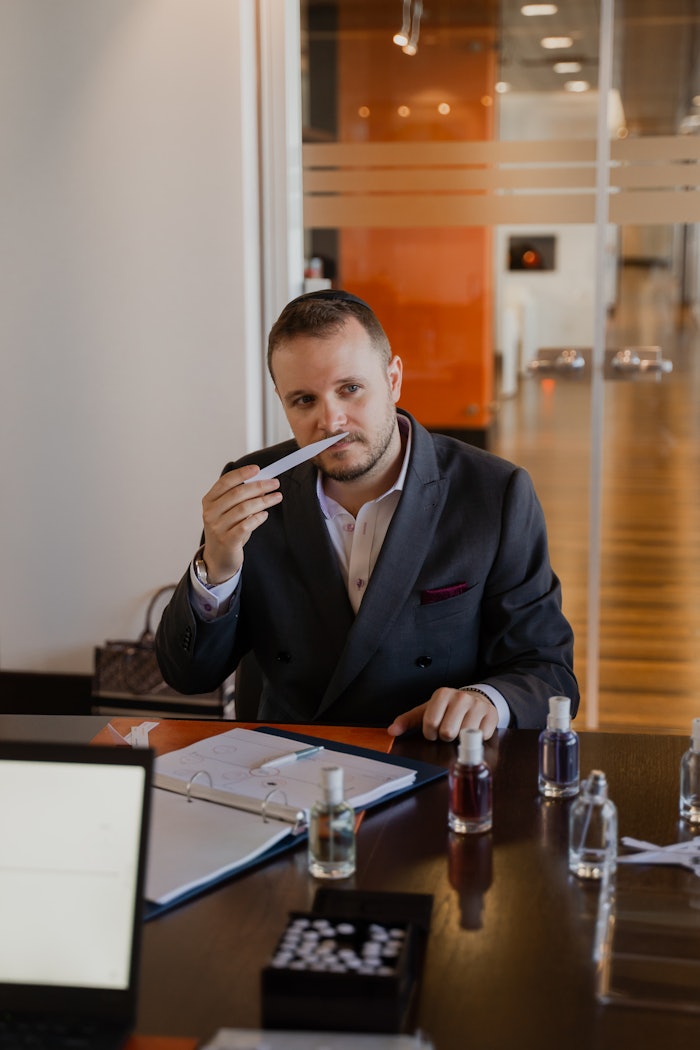 It seems like the concept of beauty incubators popped up overnight. In the days of the peak YouTube beauty influencer phenomena, a few big names started appearing in the market. These early incubators gave celebrities and creators (internet celebrities) the opportunity to develop their very own products,either through exciting collaborations or by making their own standalone brands.
Fast forward to today, and news of closures, lawsuits and everything in between has flooded our beauty news feeds. People could be forgiven for asking whether incubators are a thing of the past. The answer is: no. 
No two beauty incubators are alike. Each has their niche, way of operating and specific types of brands they support. I truly believe these incubators are an important part of the beauty ecosystem and feed its creative pipeline. 
Speaking from personal experience as founder of beauty incubator Slate Brands, based in Brooklyn,  this is what I've learned so far.
What's an Incubator?
What an incubator actually does can vary widely, but at its core an incubator helps bring new brands to life and provides support, resources and facilities for start up businesses. 
With Slate Brands, we found our niche in Gen Z consumer brands, fragrance, men's skin care and creator-led brands. We've fine-tuned the incubator concept and made it our own. 
My team and I only want to bring the most innovative beauty brands to market. And when I say innovative, it isn't for shock value or for marketing's sake. We want to fill white space and add something of value. The world doesn't need another beauty brand for the sake of it; we want to give people what they need—maybe before they know it themselves.
With our in-house brands, Insanely Clean and the forthcoming Modern Magic, we have full control and run these in our own vision. With creator brands such as Hue, Me Nails, Vagitaminz and Mirrored Image, we have a systematic way of approaching who would be a good fit. 
We only want innovation, and not everyone can carry their own brand. We've seen that an entrepreneurial spirit, authentic product connection and an engaged audience makes for success. 
We're not owners of these brands but a partner. The talent is the CEO and we work to bring their vision to life. 
In a joint venture, we come in as an investor. Here, we have much more involvement and control than we do in talent-led brands. It's imperative that we find the right fit with the right partner.
Formulating a Deal
Every deal differs, and we understand how to best structure them based on the specific situation. Sometimes there are questions on the joint venture agreements, which can be a challenge. 
It's important to set expectations from the beginning, so when scaling, everything is clear. Also, it's essential to make sure everything is in writing, legally, and signed as both brand partner and talent/creator needs can change.
We occasionally get requests for licensing deals. With these, we try to forge an agreement in a way that is simple—unlike a traditional license, the talent keeps all IP. 
In all of these cases, Slate Brands comes in as a partner with the ability to effectively bring ideas to life and build long term value. Incubators have the advantage of existing internal structures and systems, industry connections and know-how as an added value, allowing brands to scale more quickly. 
Further, there's enough profit going to the talent to motivate them to do these deals. But it's not all about cash flow and cost opportunities—it's also about knowing they're building something larger, something they can fully take over themselves once the license ends and continue growing. 
Building an Authentic Following
The best creator brands don't always have the largest followings. We see our creator partners as entrepreneurs, with an engaged audience already built in. Those with a strong personal brand who work diligently on bringing their vision to life and are able to effectively communicate with their audience see the most success. This is ultimately what will sustain them after launching. 
In an age when brand deals appear to take precedence over honest feedback, creators are seeking to instill trust in their audiences by being relatable, listening and being connected. There are risks to being inauthentic.
A recent backlash against a big beauty creator comes to mind. She was accused of adding false eyelashes to her final look when promoting a mascara for a beauty conglomerate. The internet erupted in an outcry and a discourse on dishonesty and over-consumption in the industry ensued. 
As an added benefit, when creators launch their own brands, it gives them the freedom to not solely rely on brand deals for income, freeing up their ability to tell it like it is.
What's Next for Brands?
Looking forward, brands will have to add value to the market rather than just having cool packaging. 
And brands that solely capitalize on a trend will find they'll miss out on it entirely, with the pace the industry is moving at today. It can sometimes take 14-18 months (at a minimum) to launch a brand—by then the trend will have passed. So, unless you're the one creating trends, you'll most likely always be too late. 
We also know that brands will need to be more transparent than ever, to give consumers the information they need to make decisions for themselves. With this, there will be a continued rise in authentic indie brands that aren't beholden to strict rules and brand guidelines. 
There will be a rise of wellness brands in the industry—and brands that are community minded. We also see a continued interest in fragrance and further development of personal fragrance wardrobes—meaning fewer top-selling products with not as many repeat purchases but an overall increase on spend in the category in general.
What's Next for Incubators?
I've learned that leveraging knowledge, resources and data while applying systems and executing is how to get the job done. Not to mention, in this business, it's important to keep the entrepreneurial mindset of being scrappy while always striving to create brands that really add value. 
Incubators must also be certain to always partner with the right founders. They are a business partner at the end of the day, and you need to find someone who fits the bill. 
Launching a brand can be challenging. While not every brand needs to launch using an incubator, the services an incubator provides makes a lot of sense for many. 
That range of services continues to expand.
For example, we developed an agency portion of the Slate Brands business that handles everything in-house as you would at PR, marketing or brand design agencies. Our digital marketplace, SlateLand, hosts all of our brands and like-minded brands in one e-commerce platform.
We are currently developing our data, trends and insights capabilities as well. We already use them for all of our decision-making internally, but we want to share what we gather externally for consumption by consumers and the wider industry. 
The advantage of incubators is that they can quickly apply systems built on their knowledge from one thing to the next, making them incredibly useful for quickly testing out ideas and seeing what works. 
By doing so, incubators provide an invaluable tool for creators, allowing them to rapidly launch ideas based on the infrastructure of years' worth of systems, proprietary data and industry knowledge.