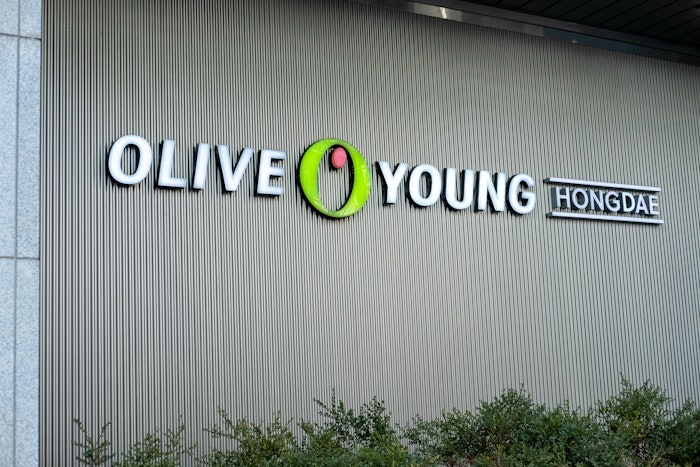 Despite having the smallest population among the world's Top 10 markets (50 million), South Korea—the birthplace of K-beauty—has the eighth largest cosmetics and personal care market in the world (Euromonitor, 2022).
During the 2010s, K-beauty came into the global market as a hot trend, highlighting sheet masks, BB cream, CC cream, sleeping packs and foundation cushions. Still, not many are aware that South Korea is home to the third largest cosmetic export country in the world, after France and the United States, but ahead of Germany and Japan.
At the same time, this small yet strong beauty powerhouse could not escape the effects of the pandemic. 
Below is a summary of the Top 10 trends in the Korean market over the past three years. 
1. Offline Channels Strike Hard
The size of the domestic market in Korea is limited, but it is no exaggeration to say that the demand for purchases by tourists and bundle merchants led to its growth before the pandemic. Once known as Korea's largest tourist destination and the mecca of K-beauty, the Myeong-dong shopping street recently collapsed due to a decrease in foot traffic. K-beauty also depends on a large volume of sales from duty-free channels in Korea; in fact, Korea has the world's biggest duty-free sales revenue, totaling $14.5 billion in 2022, with a recovery rate of 71.6% compared to 2019 sales (Korea Duty-Free Shops Association, 2022). During the last quarter of 2022, Myeong-dong began to gain some traction with non-Chinese tourists.
2. Digital Acceleration
The digitalization of distribution and marketing was already completed before the pandemic, and this is an irresistible trend of the times. However, it is difficult to deny that the pandemic accelerated the pace of transition. In the Korean market, many brands tried to expand sales in the domestic market and major e-commerce platform providers such as Coupang and Naver achieved rapid growth in sales performance. Coupang—Korea's equivalent of Amazon—made a surplus in the last quarter of 2022. Companies that have already completed or are in the process of digitizing have once again taken advantage of the pandemic to take a leap forward.
3. Offline Luxury's Pride Mislaid
Even if online shopping has undergone a rapid transition, luxury brand sales have steadily grown, centering on department store channels. One difference compared to previous years is that there was a formula or prejudice in the Korean market that labeled luxury brand's equivalent to department stores. However, over the last two to three years, high-priced brands have expanded their presence on the online market. For example, Market-Kurly, which specializes in the Korean food delivery market, launched the Beauty-Kurly platform, as did other high-priced brands such as La Mer, Lancôme, Sulwhasoo and many others. 
4. Waiting for the Reopening of the Chinese Market
The Chinese market has long been the largest consumer of Korean cosmetics, accounting for most of its exports especially in the 2010s. Although the export amount has steadily increased, its share has continued to decline, with less than 60% of the whole export share for the first time in 2021. For the last couple of years, a political issue between China and Korea, the patriotic consumption trend in China, beauty industry and brand growth, competition within the region, and the pandemic has also influenced sufferings of the K-beauty export. In fact, the Korean cosmetics export amount has decreased by approximately 13% compared to previous years for the first time in a decade due to sales in China. The reopening of the Chinese market will affect K-beauty market performance in 2023.
5. 

Saving Private K-beauty

Although Korea and Japan have been geographically and culturally close markets for a long time, they have still not been able to shake off the political resentments of 20th century colonial history. 

In terms of the cosmetics industry, Asia's biggest rival competes with world-leading technologies, ideas and products. During the pandemic, Korea provided Korean wave content to Japanese female consumer groups in their teens and 20s, who consume so much from food, culture and cosmetics. 

Thanks to their love for K-beauty, Japan will export more than $1 billion of goods in 2022, becoming Korea's second-largest exporter after China, while exports are also expected to exceed $1 billion in 2022. This poses the question of whether the Japanese market will be able to replace the Chinese market.
6. Sustainability Matters
The market and consumer demand for sustainability has become a global trend; this is not much different in the Korean market. The K-beauty industry is increasing the use of recycled paper packaging materials and soy ink, but it seems that more time is still needed in areas such as recycling packaging development, disposal technology and safety assurance. 
From September 2021, the Ministry of Environment in Korea implemented a recycling grading system for packages. Since then, packaging has been manufactured with sustainability taken into consideration through various eco-friendly factors, such as mandatory labeling and imposing fines for any production processes that have a negative effect on the environment.
7. Customized Beauty Awaits
Customized cosmetic regulations have been proposed and applied for the first time in Korean history. The Korean government-led market is growing and various relevant online services and offline stores are being introduced. 
Since the system was set up in 2020, it is expected that this market growth will be on track when overseas tourists start visiting Korea in the near future. Meanwhile, as Chinese authorities recently announced a  pilot operation of the customized cosmetics regulation in some regions, Korea's uniqueness is now expected to extend to China.
8. All Roads Lead to Clean Beauty
There is still no exact definition of clean beauty. Google won't be able to give the answer to this, either. Clean beauty began with products that exclude harmful chemicals. Meanwhile, in Korea, vegan, natural, organic, ESG, sustainability and eco-friendly became a significant market force. 
Clean beauty can be useful as an expressive marketing tool; even vegan certifications may be marketed with clean beauty claims. However, because the Korean government forced cosmetic brands to meet standards for natural and organic cosmetics claims, some freedom of expression was suppressed. 
This means marketers may have to find alternative catchphrases. 
9. Microbiome Beauty
The microbiome has been up and coming in the Korean market since the late 2010s, but since then, there have been no eye-catching brands or products in the space. Now, together with the aid of the government, academies and the whole industry united, Korea has begun to combine the technology, genetic information and personalized prescriptions, followed by customized cosmetics. 
This project not only covers Korean consumer groups, but eventually will build a whole data bank of global skin genetic information. This will be used by Korean companies to develop an advanced customization standard for Korean consumers and beyond. 
The only limitation of the microbiome will be regulations that ban microorganisms in the product and ingredient standardization technologies.
10. CJ Olive Young, the Kingdom Undefeated
Even during the pandemic crisis, CJ Olive Young's stronghold could not be broken. Olive Young, South Korea's leading H&B store, remained firm even as its rival retail outlets Lalabla, Lohbs, BOONS and Boots closed after the pandemic. 
Its market share increase of 63.4% in the first half of 2022 means it is actually operating as an oligopoly. Sales exceeded $1.6 billion as of 2021, setting a sales record; while sales in 2022 that have not yet been announced, they are expected to surpass those of 2021. Now, without its biggest competitors in the market, CJ Olive Young is expected to reign as an unrivaled powerhouse in Korean offline cosmetics distribution.