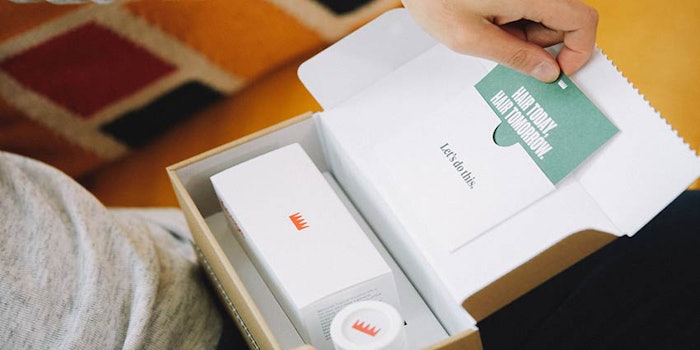 Keeps, an online company dedicated to the prevention of adrogenetic alopecia—more commonly known as male pattern baldness—has launched.
Customers visit Keeps.com, where they answer questions and upload photos. From there, the website offers a doctor-provided diagnosis (usually within a few hours), a personalized treatment plan and a 90-day product supply from the company's own range of FDA-approved treatments. The website's tracking tools help users monitor their progress.
The brand targets men in their 20s and 30s: While FDA-approved treatments are shown to regrow up to 20% of lost hair, they can be up to 90% effective at halting hair loss.
"Through my personal experience, I found that the market is full of products that promise to cure hair loss, but are not proven to be effective and are not FDA-approved. In fact, we see companies benefit from misinformation and men's insecurities to sell products that don't work or aren't necessary," says Steve Gutentag who, with Demetri Karagas, co-founded the company. "Keeps is committed to bringing a straightforward solution to men, saving them time, money, and a trip to the pharmacy."