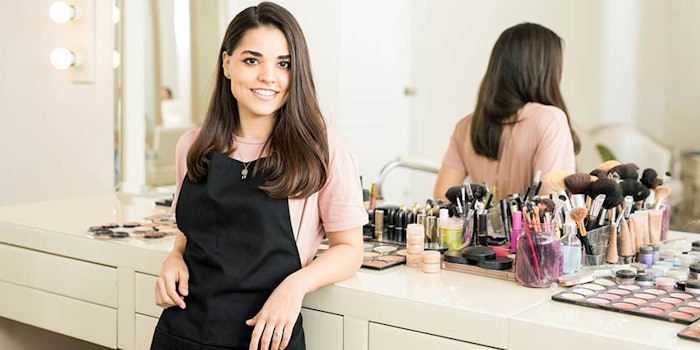 Eight million Hispanics are employed in service-sector industries including beauty salons, barbershops, makeup artistry, dermatologists' practices, etc., all of which play a pivotal role in the community. Unfortunately, these professions have been severely impacted by closures and a high number of lay-offs amid the COVID-19 pandemic.
Related: COVID-19: Beauty's Playbook
Businesses in the beauty or personal care sector might be deemed "non-essential," but for Hispanics particularly, these businesses are pillars of the community that brands should look to support. In addition to employment and their services, they provide a unique cultural function, serving as a refuge to speak about important community issues, a place to stay connected to their culture and hold heavy influence within the community.
How beauty brands can help:
Provide in-kind support. Workers in this industry face particularly unique challenges. Many rely heavily on tips and commissions and unemployment payments may not accurately reflect those incomes. While financial contribution can certainly help, brands should also consider how to match their products and services with the current needs. For example, there may be an opportunity to donate products they can utilize for their services to help offset those costs or provide support in helping them promote their businesses.
Engage them as influencers. The Latinx community is still looking for beauty content. Brands can engage makeup artists, hairstylists, local barbers, etc. and feature them on their platforms to give them visibility and support. These industry professionals are the gateway to winning with this community and providing them a platform to share their expertise can open doors for more opportunities in the future and help brands reach this segment.
Develop content that celebrates their contributions to multicultural beauty. Acknowledging their impact and contributions is a simple but powerful action. Brands can look to develop content that not only celebrates their profession, products and services but honors the importance of their role.
Offer training and mentorship programs. There are almost five million Hispanic owned businesses in the U.S. and Latino-owned businesses employ more than three million people. Female entrepreneurship particularly, plays a large role in growth of U.S. Hispanic businesses. According to Nielsen, Latina majority-owned businesses make up 44% of all Latinx-owned businesses or 1.9 million Latina-owned businesses. With many women at the helm in the beauty industry, there is an opportunity for brands to support entrepreneurs by offering training and mentorship programs. Their influence is undeniable and investing in them is critical.
As many states begin lifting lockdown orders and these businesses get the green light to reopen, it's important for brands to be there to support them as through navigating recovery from this crisis. By supporting Hispanics in the beauty sector, brands are not only supporting hard-working entrepreneurs, they are also uplifting an entire community by celebrating deeply rooted beauty traditions. Supporting them in their time of need will lead to loyal brand advocates.
"It's important for beauty brands to uplift the Latinx community as they face the challenges brought on by COVID-19," Ashley Jimenez, digital beauty director at Hola! USA, said. "With all the data that supports our buying power, it's pivotal for companies to offer opportunities and support to beauty industry professionals and small businesses in order for them to continue to provide for themselves, their families and their communities. The resilience of our community will push us forward."
About the author:
Janet Careaga is an associate director at Boden.