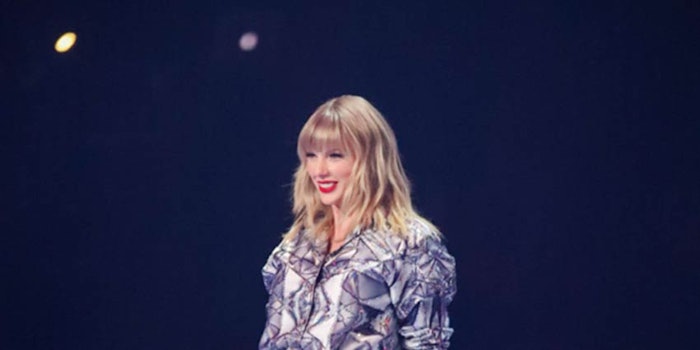 Alibaba has broken its Singles' Day record by approximately $7.5 billion, with more than $38.4 billion in sales, a 26% increase in gross merchandise volume (GMV), according to CNBC.
Singles' Day is a 24-hour shopping holiday in China, Asia and, increasingly, the West, that takes place on November 11 and celebrates single people by offering steep discounts on a growing selection of items, including beauty. The countdown gala, which was hosted by Alibaba's streaming site, Youku, hosted performances from international and domestic celebrities like Taylor Swift.
Alibaba is the e-commerce website that provides China with its Singles' Day specials, while Dealmoon brings the holiday to other parts of the world. For Alibaba, in the first minute and eight seconds of being live the GMV reached $1 billion, and in the first hour, $12 billion.
Highlights
More than 200,000 brands
1 million new products launched
Top five countries selling to China: Japan, United States, South Korea, Australia and Germany
Top brands included: Estée Lauder and L'Oréal
Thanks to Dealmoon, Singles' Day has spread to the United States, Canada, Australia, the United Kingdom, France and, most recently, Germany.
Dealmoon, which was created by six Chinese immigrant students, intends to bring luxury brands to Chinese millennial expats, who currently purchase 33% of the world's luxury products, according McKinsey & Co.
On November 11, 70% of Dealmoon's 17.6 million shoppers will make purchases on luxury products due to the special deals only available on Singles' Day. More than 1,000 designer brands will be made available for the 2019 Q4 gift-giving season.
"According to CNBC, Singles' Day is the largest online and offline shopping day for anyone in China," said Jennifer Wang, Dealmoon co-founder and CMO. "What we've done is provide this opportunity to retailers outside of China and offer them access to expat Chinese consumers. This year, we are very excited to include our France, Germany sites for the first time."