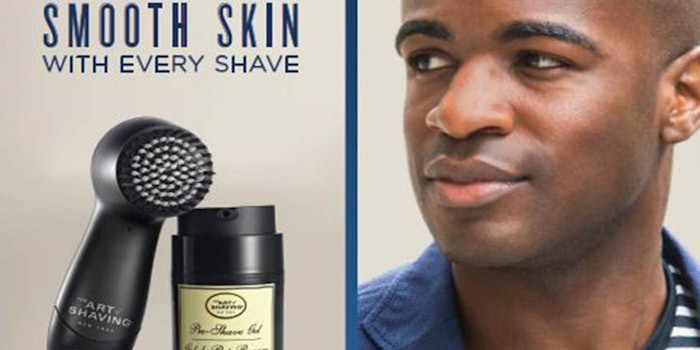 With male grooming experiencing a Renaissance, The Art of Shaving is pushing pre-shaving into the sometimes dicey device market. WIth the launch of its Power Brush system and regimen, The Art of Shaving hopes to popularize the pre-shave ritual for men, which reportedly promises fewer ingrown hairs and razor bumps.
The three-speed spinning brush device features nylon bristles and water-resistant thermo-plastic for use in the shower and can be used with the Pre-Shave Gel to exfoliate the skin prior to shaving. The gel comprises glycerin and shea butter to create a thin layer on the face and neck to minimize tugging and pulling during shaving.
The products are available at Art of Shaving store locations and at www.theartofshaving.com.
The Power Brush and Unscented Pre-Shave Gel for Power Brush, when used prior to a shave, reduce "the occurrence of razor bumps by up to 69%," according to the brand. Further more, the Art of Shaving Power Brush System "reduces the occurrence of ingrown hairs ... up to 47% after first month of use and increases the release of ingrown hair by up to 85% over 12 weeks."
"Good skin starts with good shave preparation," said Todd Brisky, CEO of The Art of Shaving. "It was the foundational belief that inspired our first product – the pre-shave oil – and our '4 Elements of the Perfect Shave.' Modernizing this step of preparation through the Power Brush system allows us to meet men's grooming needs with a new solution, clinically tested to reduce razor bumps."