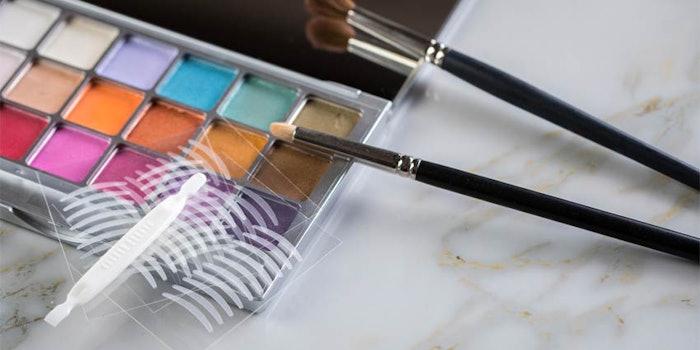 Spate (presenting soon at Beauty Accelerate Virtual) has released its latest trends report exploring U.S. consumer habits in the nail, cosmetics and personal wellness industry. It indicates a growing interest in hooded eye makeup and color tip nails.
Related: Spate: Trending U.S. Nail, Skin Care and Hair Searches
According to Spate, there are 27.9K searches every month in the United States for hooded eye makeup, which is medium volume compared to other makeup searches. It has increased 16.8% since last year with minimal brand searches attached.
Spate suggests the search volume increase can be attributed to wearing masks during the COVID-19 pandemic. There is also an increased emphasis on diversity and inclusion in beauty trends over the last year.
Color tip nails searches increased 130.7% since last year. The leader in this trend are black tip nails, which average 34.7K U.S. searches every month, a high volume in comparison to other nail art searches. Since last year, black tip nails searches have increased by 196.6%.
Color tip nails join frosted lipstick, thin eyebrows and chunky highlights as nostalgic beauty trends on the rise.
Spate reported an increased interest in menopause supplements compared to other feminine care products, specifically those with weight loss features.
Report: Menopausal Beauty Survey
On average, there are 31.6K U.S. searches every month for menopause supplements, a medium volume compared to other feminine care product searches. It increased 20.4% since last year, with Menolabs as the leading brand.
Consumers are increasingly searching for menopause supplements associated with weight loss, weight gain, belly and herbal.